Should you hire a CRO Agency, Or should you use CRO Tools?

Hiring a CRO agency isn't suitable for everyone. So is using CRO tools. 

But which one is the best option: engaging a Conversion Rate Optimization agency, or buying CRO tools and doing the optimization work yourself? 

If you are reading this article, there's a high chance that you are considering doing one of those two options. 

You might be a Founder, CEO, Chief Marketing Officer, or Marketing Director, struggling to decide whether to place your conversion optimization efforts in the hands of an external company or just take it on yourself. 

In this article, I intend to help make that decision a bit easier for you. 

My goal is to give enough information to confidently decide whether your company will be doing conversion optimization yourselves or sourcing external expertise to partner with. I'm going to briefly take a look at what each option brings to the table.

By end of the article, my goal is to give enough information so that you can confidently decide whether your company will be doing conversion optimization yourselves or sourcing external expertise to partner with. So, let's get into it…

When should you use CRO tools? 

There are several CRO tools that you need to have for a successful conversion optimization project. Conversion optimization tools can be classified into three categories:

Web Analytics (Google Analytics, Heap and Adobe Analytics)
AB testing platforms (VWO, Google Optimize, FigPii)

I know this may send like it requires a lot of installation work and investment. Trust me, it does. Unless, maybe, when you are using a CRO platform (like FigPii) that has an arsenal of optimization tools stacked in one place. 

But if a website happens to have little traffic/conversions, then AB testing tools shouldn't be in your optimization toolbox. The reason? You need a certain amount of traffic/conversions to be able to launch AB tests on a website. 

In fact, Khalid Saleh says it best: 

"When you are only getting less than 1000 visitors per month, it's difficult for us as conversion optimizers to really figure out intent. Because half of those may have landed on your website by mistake. So you better off focusing on SEO or PPC, bring more visitors to the site, and that would make us uncover the conversion problems. You need to drive significant traffic, at least 10,000 to 20,000 monthly visitors." 

Assuming that your website has enough traffic and can use any of the above tools, when should you actually use those CRO tools? 

Well, conversion optimization tools are more valuable when you want to: 

Assess your funnel performance. 

Identify conversion bottlenecks on your website. 

Identify possible changes needed to make your website convert more visitors. 

Test changes you make to your site for the highest conversion rates  

This is to say that CRO tools can only help you with the tactical optimization tasks and not strategic ones. But you can't have a scalable and impactful experimentation framework if you don't have a strategy in place. Without a proper strategy, there's a high risk of running wrong tests, in the wrong order, on the wrong goals. In his book, "The Art of War", Sun Tzu said: 

"Strategy without tactics is the slowest route to victory. Tactics without strategy is the noise before defeat."

All I'm saying is; you can have all the CRO tools at your disposal, but you'd still need an expert in conversion optimization to think strategically for you.

My dear friend, there's a difference between uncovering a list of conversion problems on a site and knowing which conversion issues prioritize first. No CRO tool can help you prioritize testing ideas. CRO tools will never add strategic and creative insights to the mix.  

To give you a clear view of this, here's a quick comparison of how the tactical approach compares to a strategic experimentation program: 

Tactical Approach to experimentation
Strategic Approach to experimentation

What you test 

Color, CTAs, layout, copy

Testing goes beyond what's on the website. Messaging, design, UX, advertising, products, pricing, shipping, upsells, etc. 

Objectives of the test 

To increase conversions. 

To grow your business by: 

Increasing revenue.

Increasing retention rate.

Decreasing churn rate.

Decreasing cart abandonment rate.

Improving NPS.

Decreasing CPA.

Increasing AOV.

Learnings. 

Surface level knowledge. 

Deep-level knowledge that helps you understand your customers better. Results inform the next test. 

Prioritization of tests. 

Testing ideas are from case studies and copying what similar brands are doing.

Your tests are informed by previous tests, user research, data-driven hypotheses, business analysis, etc. 

Impact

Yes, you can have an uplift in conversions, but the impact isn't sustainable simply because you didn't learn much about your customers. It's kinda a short-term achievement.  

The impact is huge and sustainable. As you gain a better understanding of your customers, you can spread this knowledge across various sections of your business: content marketing, advertising, email, SEO, etc.

Conversion optimization tools can be good for you if you are all about tactical experimentation. If you are to go with tools, make sure you have the expertise to use them. When asked, on Experiment Nation, about why the experimentation industry focuses on tooling and technology, this is what Chris Goward said:

"Managers are tempted by the dazzling sales pitches and feature demos of technology vendors without considering whether the tools meet the unique needs of their customers, or whether they have the expertise and resources to implement them."

Too many marketers assume that buying CRO tools is a solution. But that's like me thinking that purchasing a stethoscope will make me a doctor. But it's not how it works. In the world of experimentation, what really drives long-term results is the strategy behind the use of these tools, not just having tools. So, understanding how to use the conversion optimization tools is more important, as it is a discipline or competency.

When should you hire a CRO Agency?

 

We live in the information world where info about anything is easily accessible. And that often gives us the false sense that we should do anything ourselves. However, there are quite several things that we should leave to the hands of experts – among those is conversion rate optimization.

And to add to that, make sure that you make it a point that CRO is top of your digital efforts. In fact, according to Spencer Gray, from 97th Floor: 

"CRO should come before anything. CRO should come before content marketing. CRO should come before SEO. CRO should come before all paid digital efforts because it will make all those efforts better."

With that said, let's take a look at when you should consider engaging a CRO Agency: 

When you have steady traffic/conversions 

Any website can be optimized for conversions, whether it only gets a few hundred visitors a day or thousands. But not all websites can run A/B tests – this is why some businesses need to implement SEO strategies before bringing in a CRO agency. 

Why is low traffic a challenge? 

You're bound to face a lot of challenges running A/B tests without steady and significant traffic. The reason is that you need to have massive traffic to make your split tests reach a statistical significance.

When your goal is to test the type of forms (single vs. multi-steps) to use on your landing page, then you'd need to have enough traffic on your site to determine which page variation is the best. 

But, if you only have a tiny number of visits, you will face two challenges: 

It will take you months or years to find the best variation.

There's no way you can launch multivariate tests.

Don't get me wrong. I'm not saying you can't do conversion optimization, but it will be difficult for a CRO agency to run tests on your site. 

One thing is to generate 500 visitors a month, while another is to create 50,000/month. The second case will have more statistical significance than the first. 

When you want to save money and time 

You might think that you can save a lot of money by having an in-house CRO team. But that's quite the opposite. A typical optimization team consists of CRO (2-3), a UX designer, front-end developer, customer research specialist, analytics specialist, data analyst, and a product manager. 

Now imagine how hundreds of thousands of dollars you'd have to fork out in payroll – not to mention the number of optimization tools.

So instead of breaking the bank, it's better to outsource CRO services from an agency that already has specialized experts ready to work on your website. A CRO agency will give you access to great specialists at what they do without asking you to fork out much. 

Not only that, but you should also consider a CRO Agency when you want tons of workload taken off your shoulders. In other words, all I'm saying is that an agency can save you time – time that you can invest in improving other areas of your business. 

When you want to see results faster.

Most CRO agencies have acquired a lot of experience and expertise, having launched hundreds, if not thousands, of tests across various industries. This means they know-how what it takes to run tests faster and without compromising the quality of results. This is actually an area where most in-house teams lack. 

Conversion optimization is a lot to deal with. It's actually a scientific process that touches a variety of digital marketing disciplines and techniques: 

Considering how tricky conversion optimization is, it can take a couple of years to master its aspects. And that assumes you are assimilating CRO knowledge daily. 

Assuming that you are a fast learner and only need six months to master conversion optimization. This would mean that you'd have to put about six to eight hours per day learning conversion optimization. If we're to do the math based on that commitment, you will have to spend 913 hours learning the craft. 

But when you engage a CRO agency, you can count on continual, hands-free testing and reporting instead of strategies completed less frequently and with less finesse by an internal team with less experience. 

When you want a robust CRO process/strategy

At its core, conversion optimization is a logical scientific process. It is not a dark art, and if anyone tells you that you don't need a CRO process, it is talking cobblers. You are simply optimizing a website for specific visitors and then putting mechanisms in place to persuade visitors to take the exact kind of action you want them to when they land on your site. 

According to IMI Content Team:

"It's important to remember that CRO isn't a "once and done" task but rather an ongoing process. There are always areas of improvement for your website and overall business. Having a well-defined CRO process helps you identify and implement optimization efforts with the most significant impact on your website. "

So, if CRO is an ongoing process, you are not doing it well if you don't have a series of steps that you always follow to maintain continuity and consistency. If you don't have a well-defined process in place, you might as well be wasting your time. Yes, you may be getting positive results for now, but if you had a robust optimization process in place, you'd probably be generating 3X of what you are getting now. 

Having experience working with different clients, CRO agencies know how to customize an optimization to suit your specific website needs. Creating a robust process for your website won't take them long. Their team members actually do this for a living. 

When you want training for your team 

A great CRO agency is good at striking two birds using one stone: increasing your site conversion while training your team on how to run a CRO program.

So who, exactly, can benefit from this training? 

Marketing teams: Whether they're starting out on experimentation or want to learn more about conversion optimization, an agency can help set your marketing team with the proper knowledge and best practices.

Developers: Most developers don't really understand usability and conversion principles – they mistakenly think that this area is in the jurisdiction of designers. But when they work hand-in-glove with an external CRO agency, they can be taught how to think with a user-first mindset. 

Analytics specialists: Over the years of working with different analytics specialists from other brands, we've noticed that they are really good with numbers. But, it's one thing to be able to pull data from reports, and being able to draw valuable insights from that same set of data is a different ball game altogether. Fortunately, drawing insights from data is an area where most CRO agencies flourish.  

Getting access to a team of CRO experts who have been optimizing sites for years is invaluable, and it is something that will save you money in the long run.

When you want more wins

CRO agencies don't just go in blindly into any conversion project. They first take time to understand your business goals and then figure out how to align them with conversion goals. So, in other words, when the goals of a CRO program are achieved, your business goals are attained too. 

Also, considering the expertise that an agency has across a broad spectrum of industries, you are more likely going to get more frequent winners in your A/B test. 

Recent studies have shown that 1 out 8 A/B tests have winning results. However, another conducted by convert experiences concluded that CRO agencies win 1 out of 3 A/B tests. 

Furthermore, conversion optimization firms are not really attached to your corporate culture – and this means they can remain objective and not biased in any way. 

Conclusion

When all is said and done, I believe your gut will tell you which option you should invest in. Trust your gut feeling and know that any decision you make is not final – you can always reverse it along the way. The most critical part is to enjoy what you're about to get into. Conversion rate optimization can be amusing and rewarding (both financially and the way you view the world), whether you're doing it by yourself or partnering with a CRO firm. So enjoy the whole experience and create something your customers will love!
Simbar Dube
Simba Dube is the Growth Marketing Manager at Invesp. He is passionate about marketing strategy, digital marketing, content marketing, and customer experience optimization.
View All Posts By Simbar Dube
Join 25,000+ Marketing Professionals
If you enjoyed this post, please consider subscribing to the Invesp blog feed to have future articles delivered to your feed reader. or,receive weekly updates by email:
Connect with us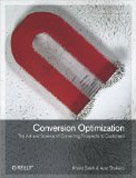 Conversion Optimization
The Art and Science of Converting Prospects to Customers
By Khalid Saleh and Ayat Shukairy