The missing link in the design of e-commerce websites

An old client of mine called in yesterday to ask for some help. I helped architect an enterprise e-commerce website back in 2001. The website integrated with a complex back office solution (SAP/ Oracle) that handled all the counting aspects of the system. The client was hoping to upgrade portions of the system to allow visitors to their website to enter coupon codes. Also at surface this may seem to be a fairly forward and easy to implement task, however, it must be said that there are usually some technical challenges when attempting to integrate several systems. As I sat with the client team members to talk about the different aspects of the design for the system upgrade, the discussion slowly moved towards how website visitors will enter the coupons on the site. I listened to different team members present their thoughts. As I listened to one team member after the next, I slowly started to wonder if any of them had put themselves in their site visitors' shoes. The answer was NO. Whether it was the business analyst, the marketing specialist, or the technical staff at the meeting, no one was concerned with visitor and how they might react to respond to the new enhancements.

After lengthy discussions we were able to come up with a solution that will be somewhat better for visitors. However this made me think about the bigger context. How many times are these large enterprise systems built without thinking about the end-user? I've been on close to 20 implementations of e-commerce websites. Most of these implementations involved business analysts and technical design teams. On very few occasions were marketing teams involved in the design process.

And what is the end result of all of that?

Large enterprise systems can cost the clients anywhere from 2 million to 20 some million dollars. Designing these complex systems requires huge investments not only in money but in time and effort as well. And yet one system after the next, the very essential component of understanding the user is missing. This is not unique to large enterprise systems. I have seen the same problem with smaller companies attempting to design their websites. I have had my share dealing with a company president or a marketing director, who thought they knew exactly what would appeal to their visitors.

Many ecommerce sites do not think about usability issues until the site is released and visitors start complaining about its functionality. The same thing happens with conversion optimization. I have seen many e-commerce websites, where discussions around conversion optimization do not start until sales goals are missed.

So, how do you avoid making the same mistakes?

1. If you are about to release a new e-commerce website or redesigning your current website, you must consider at a minimum involving your marketing team in the design/redesign process.

2. Investing the time necessary to understand your target market and your website visitors can help you in the end to produce a site that is user-friendly as well as one that converts at higher rates.

3. Under no circumstances, should you leave screen wireframes, design, site layouts and navigation on technical teams. This comes from someone who once was a software architect on numerous projects. In my experience it is true that software engineers make for lousy usability experts.

4. Not all web design companies are experts in usability issues. The sooner you recognize that the sooner you can save your project. Designers by nature believe that they are more connected to users. This may or may not be the case. I have seen designers who are amazing usability experts, and on the flipside I have also seen designers who made terrible usability decisions.

5. Any person who will take on designing individual screens in an ecommerce system, the site layouts, or navigation must have deep expertise in both usability and conversion optimization areas. Sometimes it is difficult to find a person who combines both. It might be an option to combine a team from both areas to handle any new designs. That is the only way he you'll be ensured that your e-commerce website will provide an amazing user experience, as well as generate the revenue you need.

Conversion optimization should be at the forefront of these implementations. Creating a client-centric and visitor-focused site is the cornerstone for a better user experience.
Khalid Saleh
Khalid Saleh is CEO and co-founder of Invesp. He is the co-author of Amazon.com bestselling book: "Conversion Optimization: The Art and Science of Converting Visitors into Customers." Khalid is an in-demand speaker who has presented at such industry events as SMX, SES, PubCon, Emetrics, ACCM and DMA, among others.
View All Posts By Khalid Saleh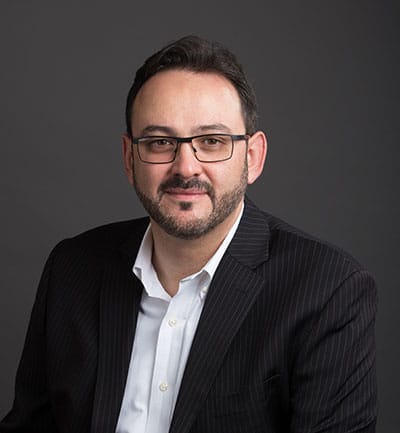 Join 25,000+ Marketing Professionals
If you enjoyed this post, please consider subscribing to the Invesp blog feed to have future articles delivered to your feed reader. or,receive weekly updates by email: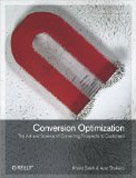 Conversion Optimization
The Art and Science of Converting Prospects to Customers
By Khalid Saleh and Ayat Shukairy