The story of the lonely shopping cart

Editor Note: We highly recommend that you implement the different ideas in this blog post through AB testing. Use the guide to conduct AB testing and figure out which of these ideas in the article works for your website visitors and which don't. Download Invesp's "The Essentials of Multivariate & AB Testing" now to start your testing program on the right foot.

Before I delve into my blog and the topic at hand, what do you think of this intro: Once upon a time there was a shopping cart, glee as can be, with over 5 items filling it's belly. But on that same day, while it anxiously awaited for pay, it was left abandoned and nobody could really say?

Corny? Was it a good hook? Weigh-in below!

The story of the lonely cart is not unique because hundreds of thousands of carts across many different websites suffer from the same sad story. We've previously discussed personas and how when you craft personas from your target market data, and begin to optimize through the lens of personas, this can result in major increases and growth on your website.

It's important to consider that when someone has placed items in the cart, the optimization is generalized and doesn't apply as much to just one persona type. So the content and elements throughout the page can be optimized through one lens, rather than many. However, you will still want to consider buying stages: although your visitor has added the items to the cart – how committed are they? Another consideration is the fact that maybe once they get to the cart and abandon, although optimization of the actually cart is important, but don't you need to reel them back through other methods?

I'll give you an example from a shopping such as myself: I frequently shop online, and I have the habit of filling my cart with multiple items I like. Now, many times, I don't need these items, but they catch my eye so I throw them in there. Problem with the type of shopper I am, I leave a lot of carts, or before I move forward with any purchase, my cart items are reduced by over 50%.

So let's break it down, shoppers at what buying stages are adding items to the cart, and what can I do to mitigate abandonment, increase conversions, and maintain customer loyalty?

Shopper knows what she wants, ready to buy
Shopper browsing, something catches their eye so they add it, not committed
Shopper has a few options they want to choose from, so they add them and compare on and/or off your site

Ok, she's ready, don't make her turn away

This is your racehorse with blinders shopper. She doesn't need to look right or left, she's motivated and ready. But if you get in her way and have obstacles that make the process to the "finish" line more difficult, you're just going to really get on her nerves. Your sole job is to make it as easy as possible for her to accomplish her goal. Every ecommerce store out there would die for this visitor, because you really don't have to work terribly hard to get her to convert. All you have to do is get out of her way. So what does that mean?

Make the cart and checkout process as seamless as possible.
Have a status indicator that allows your visitor to know where they are in the process, and how many steps left.
Don't ask for unnecessary information.
Don't have hidden fees appear suddenly.

Unfortunately, motivated shoppers don't make-up the majority

This takes us to the larger group: the group that adds to cart, and then disappears. E-commerce conversion rates hover between 2 – 4%; and motivated shoppers can be described as the segment that usually makes the purchase. And when your cart abandonment rates are between 65 – 80 %, clearly, not all the people that add to cart constitute "motivated" buyers. So why do only 20-35% of users that add to cart only continue? What happens to the rest?

Now just because someone left a cart, it certainly doesn't mean that they'll never come back for those items. However, that also constitutes a small percentage. However, until now, there are websites that do not have the proper cookies in place to save the contents of an abandoned cart, which may be revisited soon. That is certainly an easy fix that may increase conversions.

So here the breakdown of this group and where they stand:

They may come back for a purchase
They may be comparison shopping
They may be browsing your site with no real motivation to buy so something catches their eye and they add it

For each of these groups, there are ways to reengage and get them to commit. There is an interesting fact to consider however:
"Based on aggregate totals from these studies, the average time delay between a consumer's first visit to a web site and their first purchase was just over 19 hours. About one-third (35%) of shoppers took more than 12 hours to make a buy decision. 21% took more than three days, with 14% of these "cautious shoppers" taking more than one week to decide where to buy.
Survey data clearly indicates that encouraging today's digital window shopper to explore product information, and to gain a memorable sense of trust and safety while doing so, has a strong influence on their search for value. Armed with this new understanding, site designers need to focus on special features producing a shopping experience that is not only informative and secure, but also memorable and easy to return to."

Retargeting ads and email capture/marketing are two excellent ways to keep this user engaged. Based on this data, you already have the time frame in which to work your magic on this visitor.

Simplicity Never Hurts

In a very crowded webspace, simple is always good to woo your visitors, no matter where they are at in the process. Don't overcomplicate your cart and checkout, and ensure the process is clean and easy to use.

The cart and checkout are no different than other pages on your site where you ask the golden question of: What is the primary action that needs to be taken on this page? What can you do most to motivate the user to click?

When it comes to cart and checkout, you want to close the deal. So obviously, the most primary and critical calls to action must motivate the close. You may want to upsell or cross-sell on the cart, but the priority at the cart level is closing the deal. Anything that throws off visitor buyer momentum and scent is losing you money.

And usually, in the cart, the only other actions that can support your primary goal include 1) update quantities; 2) checkout; 3) continue shopping; and 4) qualify for budget shipping. Otherwise, anything else, if not placed carefully, is a potential "throw-off."

Engaging your visitors

Retargeting Ads

As I mentioned before, retargeting ads are very effective to keep your brand and products front and center to your customer, especially those that "added to cart" . Some best practices include:

Segment your visitors and tailor the ads to match the products they added to the cart.
Segment your visitors based on general demographics as well in order to better tailor the ads to meet their needs.
Don't show retarget ads with products to people that "converted." There are other ways to engage them.
Have clearly placed calls-to-action on your ad.
Depending on cognitive progression; i.e. anticipating customer behavior with your product based on price, value, investment.
Frequency caps. We can all agree that it's super annoying to see ads everywhere you go for an unlimited time. Over-exposure of your ads will result in decreased campaign performance. SO make sure to include reasonable frequency caps on how many times and over what span of time your visitor will see your ads.
A/B test your ads. We are all about testing because it allows you the opportunity to fine-tune your ads further.

Email marketing

Another fantastic method to keep your visitors engaged is through email. Studies show that emails remains to be the top marketing method which will yield the most positive results. Now you may ask, how can email them if I don't have their email? Well a great technique is to collect their information through exit surveys. Engage them by asking them about their user experience (adding to your profile of customer voice) and offer them an opt-in of entering their email address. Then add them to a drip marketing campaign depending on how "invested" they were in the purchase. Some tips include:

Add social proof to justify the purchase of your products. This can include customer reviews, linking to some chatter on fb or twitter regarding the product, etc.
Use the opportunity to offer insightful tips about/or that have to do with your product or service. Content can be engaging and a great selling point.
Scarcity. Offering a limited time, for today only, or a few hour deal will really get those uncertain cart abandoners thinking again.
Exclusivity. Making something exclusive and for "your eyes only" really piques the interest of your visitor and engages them to come back and check it out again.
Incentives. Nobody can walk away from free money or discounts. How about rather than offering your visitor 10% off, offer them $5 off their next order?

These methods and more can not only help you get more business, increase conversions, but keep your cart satisfied and happy.
Ayat Shukairy
My name is Ayat Shukairy, and I'm a co-founder and CCO at Invesp. Here's a little more about me: At the very beginning of my career, I worked on countless high-profile e-commerce projects, helping diverse organizations optimize website copy. I realized, that although the copy was great and was generating more foot traffic, many of the sites performed poorly because of usability and design issues.
View All Posts By Ayat Shukairy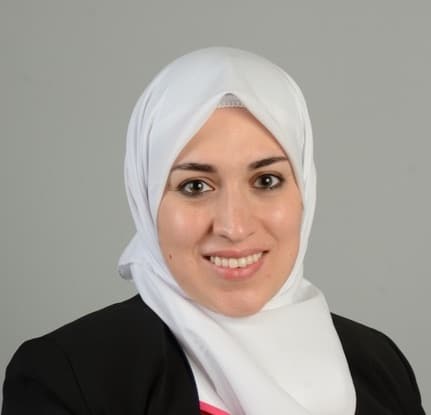 Join 25,000+ Marketing Professionals
If you enjoyed this post, please consider subscribing to the Invesp blog feed to have future articles delivered to your feed reader. or,receive weekly updates by email: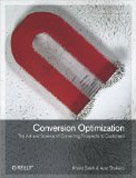 Conversion Optimization
The Art and Science of Converting Prospects to Customers
By Khalid Saleh and Ayat Shukairy