Exit Rate vs. Bounce Rate

We've addressed an entire section in our recently released landing page handbook to explaining the difference between exit rate and bounce rate. When each of these terms is explained, it's very easy to assume that they are the same number, but each calculates when visitors leave a site at a different point.

A bounce rate is the percentage of visitors that leave a website within x number of seconds without visiting any other page. So if you were to search for the term "baby party favors" on Google the following would be the results:

Clicking on the first organic result would land you on the following page:

This site may look too "kid" focused and not specialized enough towards babies. So if I was not satisfied with what I initially see and close the page then I would be someone who 'bounced' out of the site because I didn't navigate away from the page I landed on.

An exit rate on the other hand is the percentage of visitors that leave a website after visiting other pages on the site. So the main difference between the two is when they leave the site. So looking at our previous page, I may be intrigued enough by what I initially see to take a look at what types of baby favors they offer so I click on the top "party favors" button and am led to another page:

I like what I see so far, and am curious to see what the "Babies" section has so I click on that button and am led to:

So at this point I found what I'm looking for, but it's a bit pricey for my budget, so I decide to exit the page and start a new search. At this point, since I've visited a page other than the landing page I would be calculated in the exit rate.

Both bounce rates and exit rates are very important numbers and tell you very different useful information about your site. A bounce rate is an extremely important metric to measure how well a landing page on your site does. If people are clicking on a ppc campaign or an organic search result and landing on your site but leaving before navigating to any other page then you know right away that there is a problem with your landing page and can address that.

An exit rate helps determine where there are other problems on your site. For example, if visitors click from your landing page to a category and then to the product page but before making a purchase leave, then you know that there must be something preventing them from completing the process.

Landing page optimization: The complete guide goes into detail on how to improve both your exit rate and bounce rate to improve your site performance and ultimately increase your conversion rate.
Ayat Shukairy
My name is Ayat Shukairy, and I'm a co-founder and CCO at Invesp. Here's a little more about me: At the very beginning of my career, I worked on countless high-profile e-commerce projects, helping diverse organizations optimize website copy. I realized, that although the copy was great and was generating more foot traffic, many of the sites performed poorly because of usability and design issues.
View All Posts By Ayat Shukairy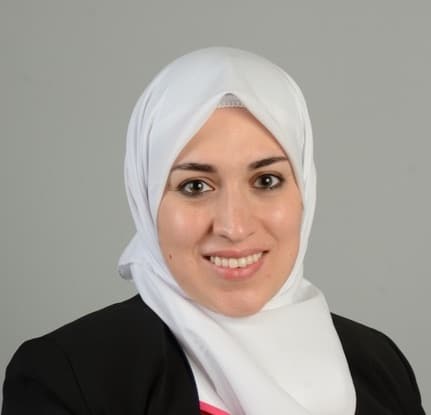 Join 25,000+ Marketing Professionals
If you enjoyed this post, please consider subscribing to the Invesp blog feed to have future articles delivered to your feed reader. or,receive weekly updates by email: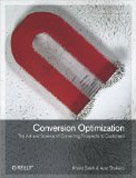 Conversion Optimization
The Art and Science of Converting Prospects to Customers
By Khalid Saleh and Ayat Shukairy