How To Convert Different Types of Visitors On Your Website

As of September 12, 2022, there are currently over 1.9 billion websites worldwide, out of which 26 million are eCommerce websites. 

Quite a staggering figure, but the truth is, if you use a website traffic checker tool, these websites get a mix of different types of visitors daily.

Every business wants purchase-ready site traffic, but not every visitor who comes on your website will be ready to buy instantly, but all hope isn't lost.

Knowing that you get a mix of different audience segments does two things for you;

It helps you identify your site visitors and guides your site optimization process,

It also helps with your marketing strategy planning, which entails converting most of your site visitors.

In this article, we'll look at who's a website visitor, the types of site visitors, the benefits of converting website visitors, how to analyze the type of website traffic you're getting, and tips and tools for converting different site visitors.

Ready to learn something new?

Let's get started.

Who Is A Website Visitor?

A website visitor is someone who comes to your website. However, a site visitor is not considered a single person but a browser or terminal. 

For example, a single user can access your website using different browsers (such as Google Chrome, Firefox, or Microsoft Edge), different computers (at work or home), or different terminals (smartphone and laptop).

If a visitor visits a page on your site several times during the day, this user is recorded as a single visitor with multiple visits. 

                                      

                        Types Of Visitors On A Website

When you dig deep into your site analytics to better understand your web traffic data, you'll discover different types of visitors to your website.

This is insightful data because your ability to segment your web traffic into groups gives you more insight about your audience, what CTA's to use and who to use it for, which segment needs more persuading to get your products, etc. 

In this segment, I'll highlight five common types of visitors you get on your website.

1. The browser (window shopper).

As their name implies, this segment of your site visitors is on your website, looking around, browsing through products they don't need and want. This means they're nowhere near their buying decision.

According to a survey, Ninety-two percent of consumers will visit a brand's website for the first time for reasons other than making a purchase.

We've all been like that sometimes; we go online, ask a question, hop on a website, and scroll around without the intention of buying anything.

Common ways this kind of traffic comes on your website is by random browsers (those who type a term into their browser and click around), or this segment could also come through ads sometimes.

2. The price/deal hunter (bargained).

This segment of your site traffic is aware of your product. They know they need what you're offering, so they're solution aware and close to their buying decision.

They're on your website because they're looking for the best deal possible. 

According to a survey conducted on 2000 adults, 53% said they're proud to be called bargain hunters because they can get a good deal on any item.

At the same time they're on your site (product pages); they also have multiple tabs open to your competitor's site, looking for who has the best deals.

One way to keep them interested is to have a clear and transparent offer that is enticing and self-explanatory. Do this by using high-quality images and videos, finely tuned descriptions, and clear terms regarding payments.

3. The repeat visitor.

This segment of your audience frequently visits your website, but they're yet to make any purchases.

They're familiar with your product offerings and interested in what you have got to offer but are yet to make their first purchase.

According to a study by Barillance, returning visitors;

Added items to carts 

65.16% more

 than first-time visitors

Converted 

73.72% more

 than first-time visitors

Spent 

16.15% more

 per transaction

To convert this audience segment, they need to see more trust factors on your website (testimonials, influencer shoutouts, badges from reputable institutions on your landing page, etc.)

4. The buyer (shopper).

This is the traffic segment every business is looking for. This part of your traffic has already chosen you. They love your offers, you've earned their trust, and now it's time to buy from you.

All you have to do is give them a positive user experience (easy checkout process) without hassles.

5. The repeat buyer.

Aka, the money segment, this is the segment every business wants more of. 

                                           (source: Use data)

This audience segment keeps the cash register ringing. They've used your product, they have given you shoutouts, and also consistently recommended buyers your way.

Benefits Of Converting Website Visitors Into Customers

1. Increase in product sales and revenue.

2. You can create a lookalike segment from your paying customers, run ads to them, and increase your pipeline of potential customers.

3. The more paying customers you have, the more recent testimonials you have. According to a survey, 44% of respondents said a review must be written within one month to be relevant. 

How To Analyze The Type Of Visitors (website traffic) You're getting. 

Most site owners have some website analytics tracking utility – Google analytics is the most common. 

Analytics tools provide a wealth of data for you to review – to the point of being overwhelming sometimes. This includes the raw data on the number of sessions, visitors, bounce rate, traffic sources, and more.

With Google Analytics, you can find out the percentage of your site visitors that make your window shoppers, repeat visitors, conversions (purchases), etc. 

In this section, I'll show you how to carry out a website traffic analysis to identify your site visitors using Google analytics and using Google's merchandise store as an example.

Audience.

This is an essential part of Google Analytics for getting a proper understanding of the type of users your website is attracting. 

The audience section of Analytics breaks down your data into multiple sets, each showing you different aspects of your website's audience.

Under the audience section, we'll look at behavior.

Behavior

This subsection dives deep into your audience's behavior.

Here, you can find helpful data about your site users' behavior with three options available.

The first is 'New vs. Returning,' which compares users who have visited your website before to those clicking on your site for the first time. 

With the New vs. Returning section, you can separate window shoppers and repeat visitors, which are types of website visitors.

When you see the data per segment, if you're not comfortable with any (new vs. returning), this can impact your marketing strategy to get more new traffic through paid ads, organic (SEO efforts), etc.

The second option is 'Frequency & Recency,' which gives you a closer look at all your users.

 'Frequency' allows you to see how many times users have visited your website in individual sessions, while 'Recency' shows how many days it has been since your users' last sessions.

You can create additional segments (new users, returning users, made a purchase, traffic, etc.) to see their recency and frequency stats.

The third and final option is 'Engagement,' which breaks your site sessions down into different brackets of time. It means you can see the number of sessions that lasted between 0-10 seconds, 11-30 seconds, 31-60 seconds, and so on.

Behavior:

This isn't the subsection under the audience or acquisition tab; it's a tab by itself (you can find it on the left hand side, the same place as audience and acquisition).

Its subcategories include (site content, speed, search, events, publisher, experiments, etc.)

With the behavior tab, you can find direct insight into how users behave across your site pages. 

Here's how to do it; click on site content, then landing pages, and it shows you a report of all your web traffic cutting across acquisition, behavior, and conversion.

Note: Landing pages here denote money pages on your ecommerce site.

You can also find out how other segments of your site visitors behave on your money pages. Click on 'add segment' at the top, and you will see several segment cutting across new users, returning users, etc.

How to Convert Different Types of Visitors

If you want to see more sales from your site's mixed visitors, there are specific tools and tactics you can use to achieve that.

Some of these tools may interlap, but that's fine as long as it gets the job done.

1. Window shopper (new user):

For this segment, you'll want to get them to join your email list by making them an offer. 

This way, if they don't purchase outrightly, you can keep sending them email campaigns until they buy.

Here's an example from kotn;

A few seconds after landing on the kotn site, I got this pop-up offer.

Another tactic to use here is retargeting ads. As soon as a new user comes to your website, your site ad pixel captures them, and you show them relevant ads about your product offerings.

I'm sure you can relate to this, you went on a website, looked around, clicked back, maybe went on social media, then you start seeing ads from the website you left a few mins ago.

Here's an example from Optimonk. I was on their site a few minutes ago; then I started seeing these ads on Facebook.

That's the power of retargeting; it keeps your business fresh in your visitor's mind.

2. The Price/deal hunter:

For this audience segment, you can create specific offers for certain product pages, so when a deal hunter comes on your site, your offer pops up with a mix of urgency to get them to convert. 

Here's how your site can recognize a deal hunter; by time spent on a page, scroll depth, and on-click without making a purchase.

To increase your chances of making a sale, use their behaviors (time spent on page, scroll depth, and on-click ) to trigger pop-ups with a specific offer. 

Time spent on page pop-up triggers when a visitor stays on a specific product page longer than the average time spent by users. 

This means the user spending longer than average is interested in the product on that page.

To find this out, go to the behavior tab of Google Analytics, click on site content, and select landing pages (this brings out every page on your site). 

With this, you can determine how long users spend on individual pages. With this, you can set a pop-up form to trigger after the average time spent is past to get deal hunters.

Scroll depth pop-up triggers when a user scrolls down your page 50% or more, depending on how you set the trigger. 

Not every user will scroll through a web page. A study of 20,000 sessions showed that 85% of users didn't scroll past the first viewport. 

Only 55% reached halfway through a page, while 45% got to the bottom of the page. These are site visitors you want to show your pop-up to.

Scrolling halfway and down to the middle of the page suggests interest by the user. 

On-click pop-up triggers when a site visitor clicks on an anchor text that contains a pop-up trigger with specific offers on your product page. 

Clicking on that anchor text shows interest by the site visitor. 

Here's an example from Swiss Watch Expo;

If this doesn't work for many reasons, you can also retarget them with specific offers to lead them back to your site, just like first-time visitors.

3. The repeat visitor:

If you're yet to get this visitor into your email list, get them in ASAP. It's cost-effective using emails to send offers to this segment.

Also, with emails, you can send surveys to discover why they're yet to purchase (objections, issues). This helps you with your offer creation process. 

When sending this type of email, you can also add a reward.

If you're yet to capture this particular segment on your email list, you can run a site survey using Figpii to find out why they're yet to purchase.

Here's an example of a site survey from Nick Wonly;

With this information in mind, you can improve your product page copy, product descriptions, and your retargeting ad copy.

When targeting them with paid social, use a lot of testimonials in your ads.

4. The buyer (shopper):

This segment of your site traffic has already purchased from you. To get them to buy more, here's what you can do;

Send specialized upsell and cross-sell emails.

Target them with specific offerings on your website exclusive to them (you can use Klaviyo's pop-up builder for this).

5. The repeat buyer.

There's not much you can do for this segment because they've purchased your products several times.

To make them more comfortable, add them to the VIP segment of your email list, send them super specialized offers, offer them incentives such as free delivery/returns on all items for all time, etc.

How To Get More Purchase-Focused Visitors To Your Website

There are two ways to go about increasing the shopping segment of your website traffic;

1. Content marketing to drive more traffic

2. Paid ads (lookalike segment built from profiles of existing shoppers).

1. Content Marketing.

Content Marketing Institute states, 'Content marketing is a strategic marketing approach focused on creating and distributing valuable, relevant, and consistent content to attract and retain a clearly defined audience — and, ultimately, to drive profitable customer action.'

 A common misconception about content marketing is that people feel it's only about articles or blogs.

Content is much more than article writing; articles are a type of content but not the only content.

To increase your chances of getting more qualified site traffic, consider these other types of content marketing.

Podcasting.

Webinars.

Videos (hosted on Youtube, Instagram reels, Tiktok)

Case studies

Ebooks

Infographics

The purpose of these various content formats is simple – your ideal audience has evolved in how they consume content, and it's ideal to have different content formats because this aids your reach.

Note: whether it's articles, podcasts, or reels, make sure your topic feeds directly into your ideal audience's needs. 

You can get this type of topic idea by asking your audience directly, checking in with customer support to see customer questions, etc.

2. Paid ads.

You've got to run very targeted ads to get more qualified traffic on your website that is ready to buy your products.

The best way to do this is to create a lookalike audience. A lookalike audience is a way to reach new people who are likely to be interested in your business because they're similar to your best existing customers.

To set this up in your Meta ad account is easy; just follow the steps outlined.

As an eCommerce business, if you use Klaviyo as your email marketing tool, it makes the job easier to create and export lookalike audiences.

With Google ads, the wording is a little bit different; they're not called lookalike audiences but similar audiences. 

Similar audience targeting allows you to show ads to people who share characteristics with people on your existing remarketing lists.

Wrapping Up

Getting only one type of visitor to come to your site is almost impossible.

Irrespective of the audience type on your site, you know what works, how to convert them, and how to follow up to get more sales.
Join 25,000+ Marketing Professionals
If you enjoyed this post, please consider subscribing to the Invesp blog feed to have future articles delivered to your feed reader. or,receive weekly updates by email:
Connect with us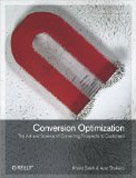 Conversion Optimization
The Art and Science of Converting Prospects to Customers
By Khalid Saleh and Ayat Shukairy