Reading Time:
12
minutes
We recently worked with a partner client who is located in India.
Now if you are familiar with Indian culture, you'd know that they have a lot of holidays. Like, all the time.
Between Muslim and Hindu holidays, there is always some sort of holiday marketing that needs to take place.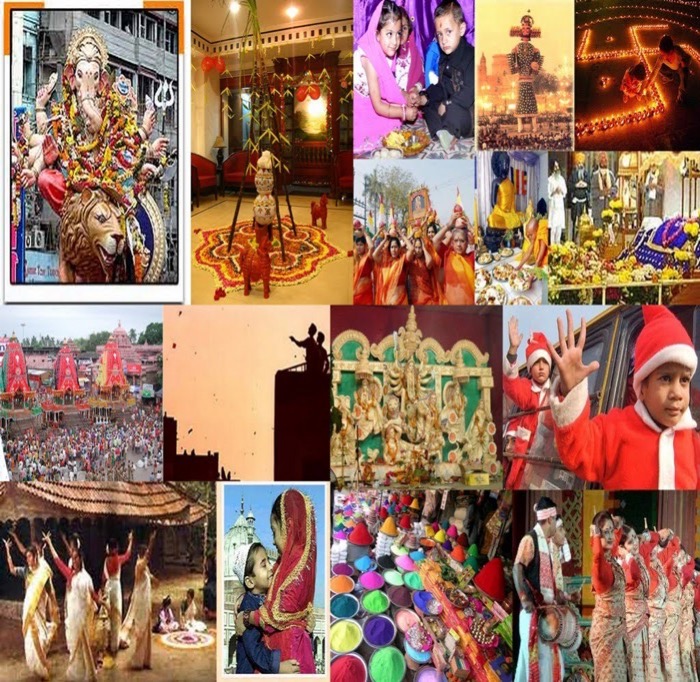 Luckily, much of the world takes breathers between major holidays. In the US, October to December are hot months for many retailers.
Once the retailer has done their due diligence of getting enough eyeballs to their website (which generally increases for most of our clients organically during these "hot" months), how then do you convince the visitor that this is the product that they need to buy?
And is this the right time to be testing?

There's no doubt that visitors to your site on the holidays are pretty motivated, which means they'll many times overlook some elements that trigger FUDs (Fears, Uncertainties, and Doubts).
We call this holiday motivation.
However, all retailers are pretty aware of this fact, so customers who are holiday shoppers are constantly and excessively bombarded with all kinds of incentives. How do you cut through all the noise and not oversell a pretty "oversold to" visitor?
ALSO READ: Staying on brand with promotions and discounts
Over the years we've come up with a few tactics that can help you provide your site visitor with everything they need to persuade them to make a purchase without overselling.
Elements of successful holiday marketing campaigns
Planning a holiday marketing campaign is something that you should not do weeks before the holiday shopping season. Successful retailers begin to plan their marketing campaigns months before the upcoming holiday season.
The reason?
It takes time to put together all the key elements of a successful holiday marketing campaign – this is something that we have noticed over the years of working with big and small online stores.
With that said, now let's take at the three elements that make a successful holiday campaign:
1. Define your target audience
Your target audience refers to a specific group of people who are more likely to purchase your product, therefore, the group of potential consumers you should optimize your website for.
Many factors such as gender, age, location, income, interests can dictate your target audience.
Defining your target audience also includes articulating who your target audience isn't. Many at time people tend to confuse their target audience with their target market. The former refers to a set of consumers that you plan to sell to or reach via your marketing efforts.
So how do you go about defining your target audience for the upcoming holidays?
Looking at who already buys from you is one of the best ways that can help you identify your target audience. Where do they live, how old are they, what are their interests, how do they look for your product, how long does it take them to make a purchase decision? The best way to learn about all this is by conducting JTBD customer interviews or launching surveys.
You can also learn a lot by analyzing your competitors. Who are they selling to, and which channels do they use to advertise their product?
Another thing that you can do is to take a deep dive into your Google Analytics data. You can actually learn about who is visiting your online store by looking at GA data. GA can also show you where your visitors are coming from, what type of content they are engaging with the most.
2. Review the previous holiday marketing campaigns
Sometimes you have to look back in order to know how to move forward.
Without taking an in-depth look at the performance of your previous holiday marketing campaigns, it's difficult to see what's working and what's not.
The digital world is not stagnant, it's always changing – something that might have worked in the previous campaign might not work this time around.
Reviewing your previous holiday marketing strategy is not difficult, you can access all the data you need from platforms like Google Analytics, FigPii, and many more.
3. Define your goals
Once you understand how you performed in the previous holiday campaigns and who your target audience is, then it's time to set goals for the holiday season.
As much as you may want to have more holiday sales, it's important to make sure that the goals you set are realistic. The goals you set will help track your progress.
Every goal should be aligned with your business goals. This gives you a certain degree of direction in your whole marketing plan.
Remember, for every goal you set, don't forget to set KPIs that you will use to measure your progress. You can also create custom goals in GA to fit your company's unique needs.
Tracking how holiday marketing plans contributed to your main goals or objectives empowers you with the right data that you can use to improve your marketing strategy going forward.
11 Holiday marketing strategies and campaigns that work
Below are 11-holiday marketing strategies and tactics you can use to convince potential customers to buy from you and also become loyal customers:
1. Don't underestimate the power of data
Look, the reality is the qualitative data that you can extract from analytics on holiday shopper activity is tremendous. Nothing can help you determine areas of focus for optimization on your website like real-time data.
So start tracking customer activity and purchases like a pro.
Segment the life out of the data to gain as many insights as possible. This will help you hone in on how different traffic sources differ in their purchase activity, returning vs. new visitors, high AOV vs. low AOV customers, etc.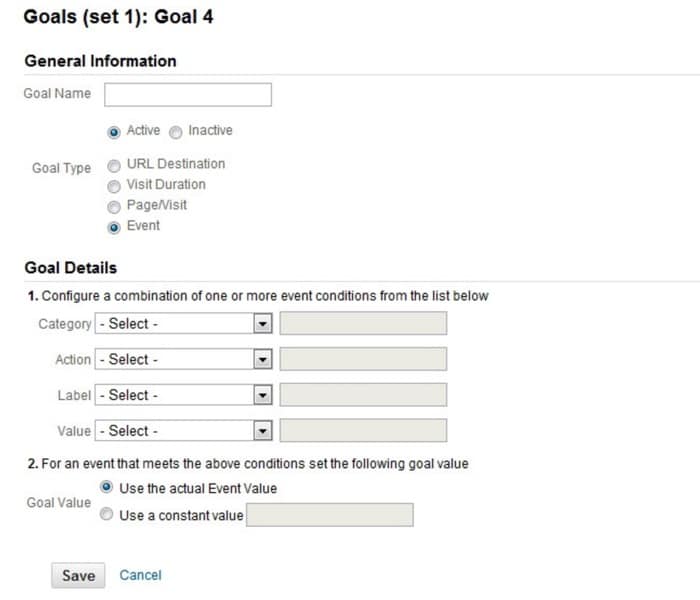 We generally set up anywhere between 15 to 20 different funnels for any of our customers, and what better time to see how customers are flowing on your website at a micro-level than during the holidays?
Well, it's argued that because these customers are so highly motivated, the data may not be as reliable.
However, we find holiday data helpful in a few areas:
You can compare to off-season data and find similarities and trends
You can compare to off-season data and notice what visitors overlook on the holidays compared to the offseason
You can create a better-structured plan for future holiday seasons using the insights you collect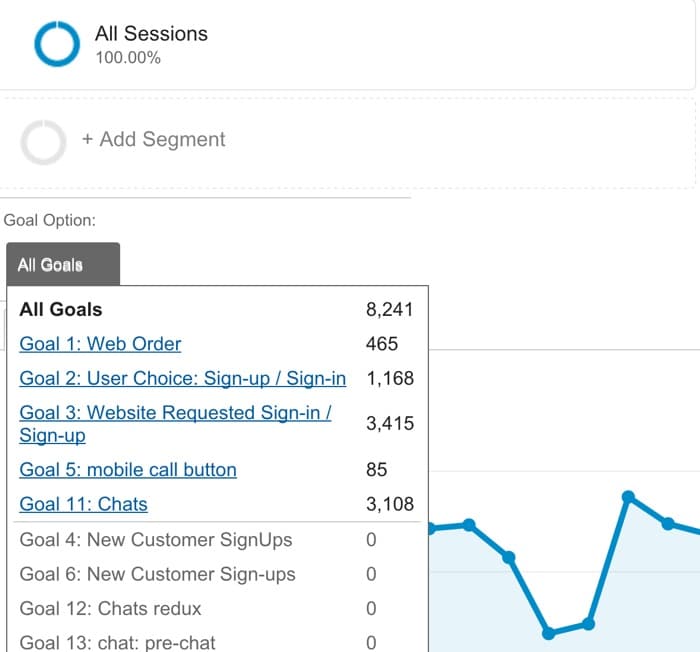 Some of the funnels include, but aren't limited to pre-product page abandonment rates, product page effectiveness rates, bounce around effect, etc.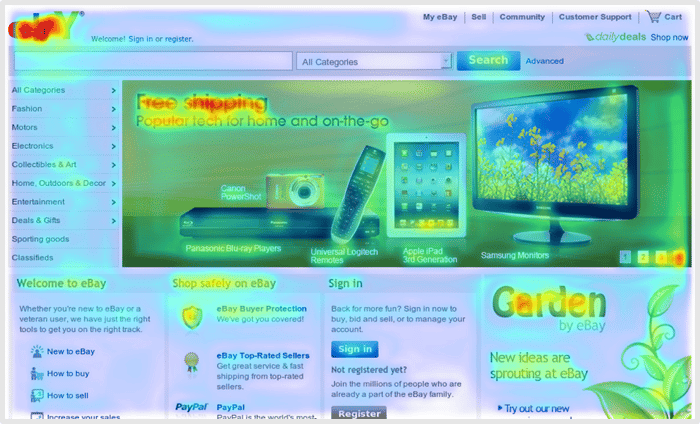 Heat maps are also great to get a sense of how your visitors are viewing your website, where they're clicking, and are they seeing what you want them to see? Again, comparing that data to off-season data as well as grabbing insights from heatmaps will prepare you for future in-season events.
A partner client once had a massive holiday banner in the middle of the page, and visitors consistently missed it and would not click on it. How would we have discovered that without the right tracking information and data? Once you arm yourself with this data, next holiday season you will be very prepared for what will be coming and can plan your #holidaymarketing plan accordingly.
2. Engage and collect visitor emails.
Your visitors are coming to your site by the droves. On average, online retailers see a 30 – 40% spike in their online traffic around the holidays. But unfortunately, much of that "new" traffic is there for the sole reason of getting a holiday gift for someone, and likely won't be by returning. What's key for the new traffic is to capture their email so you can begin a drip campaign to incentivize and engage them to come back. Email remains to be one of the most effective tools for re-engagement. Now capturing emails can happen in different ways, and we suggest testing what is most effective.
Capture visitor emails through pop-ups.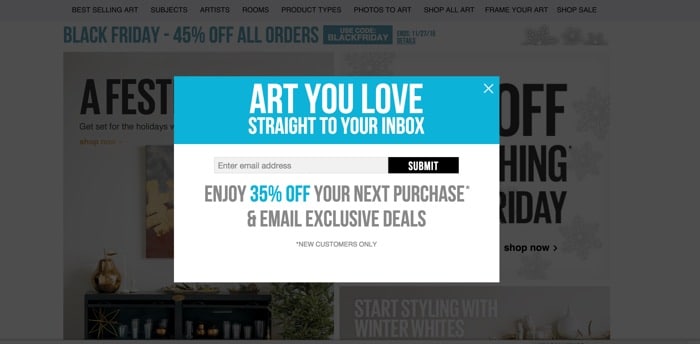 Now, these aren't appreciated by visitors, but their effectiveness can't be denied. Use sparingly, and make sure you offer visitors who do sign-up a pretty decent incentive. Before deploying a pop-up, however, we HIGHLY suggest that you make sure your email campaigns are converting and engaging customers.
Capture emails in the checkout forms.
You can have the opt-in checkbox automatically checked, however, you do run the risk of a visitor not appreciating the emails from you and vowing never to buy from you again as result. You can also incentivize the opt-in on the form but asking for them to check the box to ensure they know what they are doing.
Capture emails from your webpages
You can also just make the email capture field on your website more prominent. In the below example, they actually extended the area of the email capture in order to enhance its prominence.

The example below shows a great incentive, however, the prominence is just not there. Amongst everything else on the page, the font, etc.; it can totally be missed.

Capture your visitors' friends' emails!
Double, triple, or quadruple your email lists by asking your customers to tell a friend, and if that friend purchases they receive a hefty discount.

This, not only engages your own customer, transforming them to brand ambassadors but also helps you gain more customers and broaden your reach.
3. Email is your friend during the holidays
Email is always wonderful and is one of our favorite marketing tools. However, utilizing email as a market tool and knowing HOW to use email as effective marketing are two entirely things. And capitalizing on your email marketing campaign's effectiveness during the holiday can mean some major ROI.
Here are 7 email marketing tips to keep in mind:
1. Send back-in-stock messages when something popular is available in stock.
It's always a bummer for users when an item they have been tracking is not available.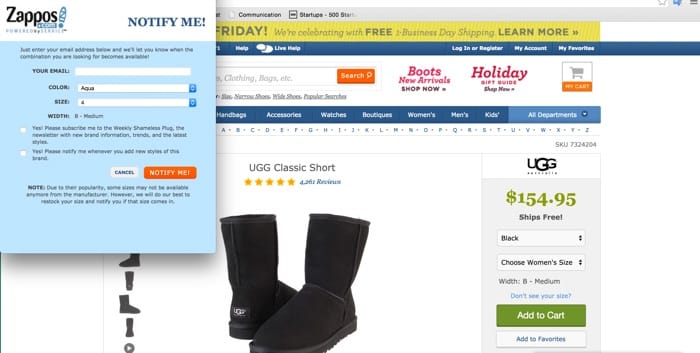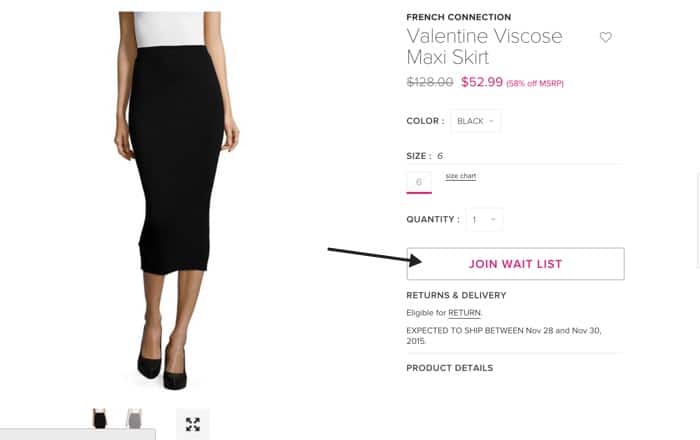 Many retailers have the product page active and ask the visitor to click to get an email if the item is back in stock.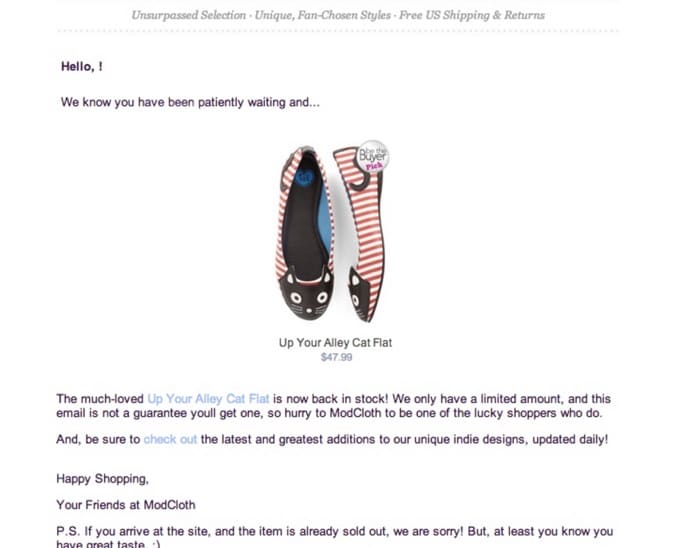 2. Use geo-location to segment for in-store advertising.
Send special email discounts to customers that are in close proximity to your physical stores. Holidays lend themselves to wanting to personalize gifts and the experience. Offering them a reason to go to your store can help you increase conversions offline.
3. Subject lines shouldn't sell, just tell enough to reel them enough.
This is a more generic, but equally important, email marketing tip. Subject lines should be very enticing, but without giving all the details. Give them enough to make their mouths water and open an email, in order to maximize the response. The open rate, of course, is directly related to the click rate because almost 99% of the time, a higher open rate = greater click rate. So your subject lines need to be strong and smart.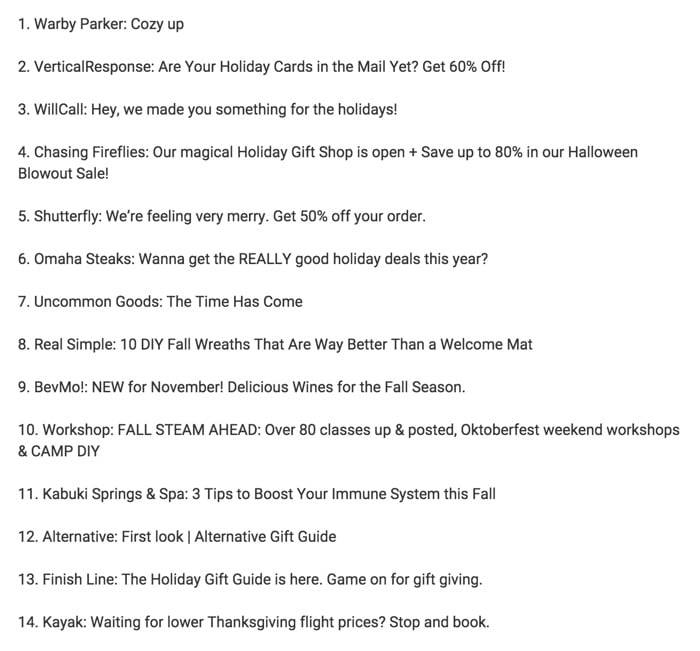 4. Send quick image emails; which are easily viewable on phones.
It's the age of the tablet and smartphone. If you haven't come up with a responsive site design and razor-sharp mobile-friendly emails yet, you are missing out on a lot of business. Luckily, most email service providers optimize for mobile. However, you still are in control of what is being displayed. Send emails that consist of just an image (a picture is worth a thousand words and lots of more conversions) and CTA for the mobile and tablet users (you can segment).
5. Avoid clutter!
Don't confuse the reader with too much messaging and crazy colors and designs. Emails are much like websites that have a primary goal, don't clutter, and keep it simple.
6. Email without tracking the data is useless.
Don't ignore open rates, click rates, and segmentation. It can help you optimize your email marketing campaigns for better results. Again compare off-season to in-season email data so you can learn and grow from it.
7. Test it darn it.
From subject lines to content, to layout, to design, just test it! Many email providers have a testing option, so why not. Testing without theory and well-thought-out hypotheses is useless because you aren't building on the tests and tracking specific variables. Make sure it's scientific in order to see the results you need. Things like subject line, layout, time sent, segmentation testing, number of calls to action, design of calls to action, etc. are all different areas you can test.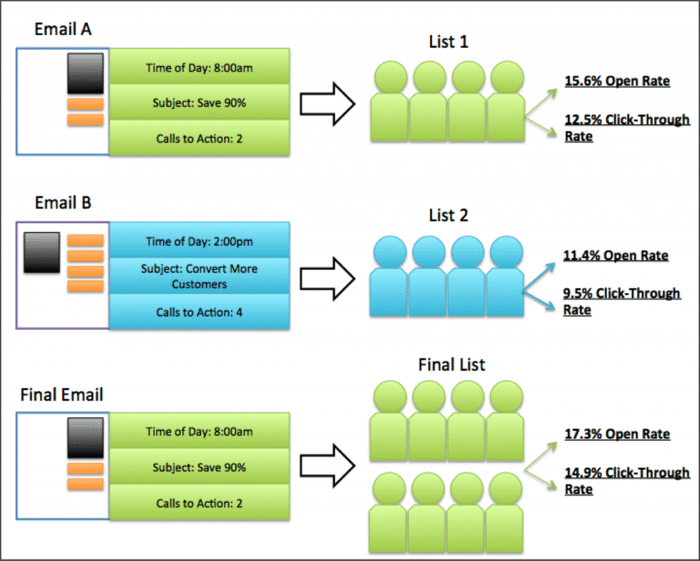 toprankblog.com
4. List the information they need to see
It's a no-brainer, visitors that are coming to your website to find something to buy for the holidays will be wondering when will the package arrive? Will it arrive in time for the holidays? So don't let them wander thus causing more friction! List the shipping and delivery information in an obvious location (and repeat listing wherever it's needed).

Address your customer concerns head one by using cognitive progression: anticipating concerns based on the seasonality of your product/service.

5. Support your physical store
If you have a physical store, it wouldn't hurt to highlight this on your site and send targeted email campaigns for the relevant customers (display using geolocation) to get more foot traffic and more offline sales. Getting people to your offsite location, promotion in hand can help you increase offline sales.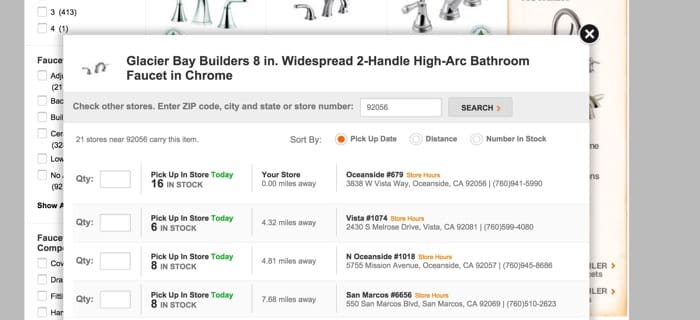 During the holiday selecting a gift for someone is, more than often, quite personal, so hand-picking the item is what many people like to do. You can display using the customer's location by tracking the IP address they are coming from. Based on their IP address, you can display store-specific information.

6. Banners
It's amazing how some banners can be hidden, and not quite achieve the objective you had in mind. Actually, I'm often struck by sites that have such obscurely located banners – why have them at all? Below is an example of a "hidden banner".

Banners are relaying a message, relieving a fear or doubt, offering an incentive, and addressing different personas.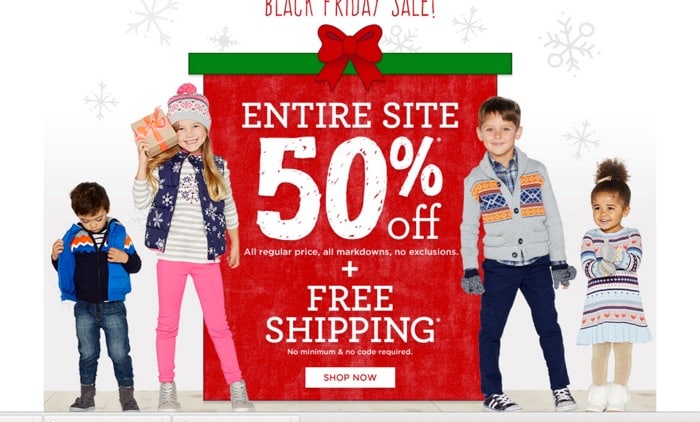 When you create them with that in mind, not only will the location be more clear and apparent, but you will also cater the messaging to address elements of the conversion framework, thus making them even more effective.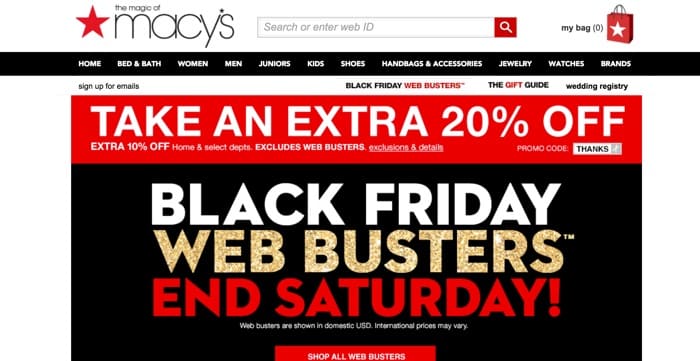 Below is an interesting way of displaying a pop-up banner. As you enter the site you are greeted with the pop-up banner. However, I would say it is a bit too wordy, although props for the idea.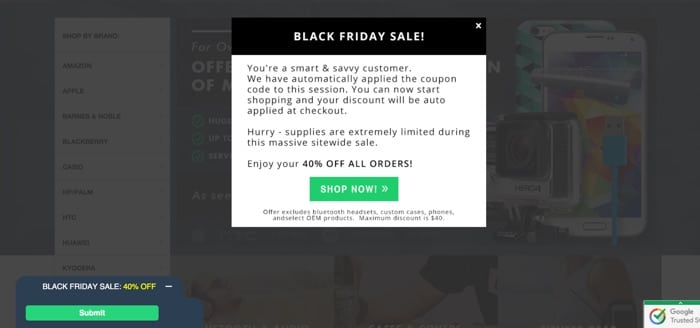 Macy's does a good job of showing the banner even as you click on the cart, again reminding the visitor about the incentive at hand.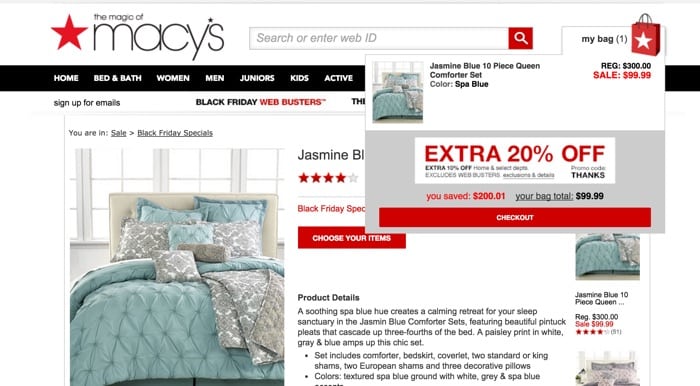 7. Urgency
You have an advantage here since the holidays already lend themselves to urgency. It's a limited time frame to get the necessary items. However, it is possible for you to amplify urgency, especially during the holidays.
Flash Sales
You can conduct 24-hour flash sales to commit visitors to purchase at that given time, rather than continue to comparison shop. Again, you've increased the urgency, thus pushing your visitor to move forward.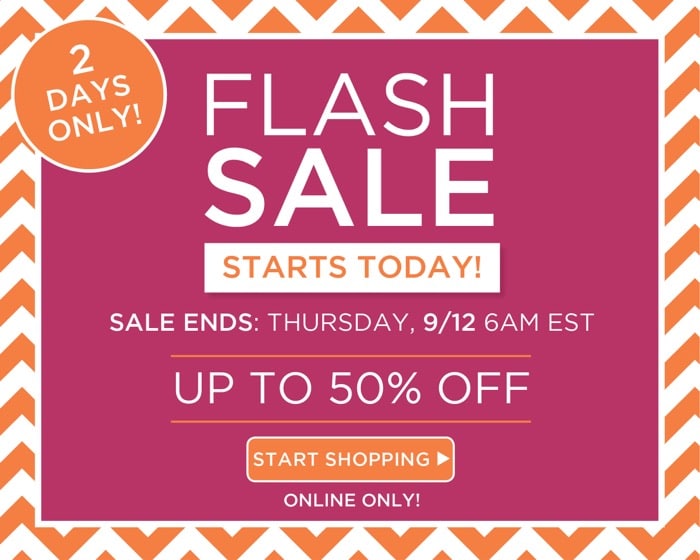 Holiday Countdown Counter
When a visitor knows that there are 10 days left for the holiday, but only 3 days left to get the item on time, this is going to create great urgency. Now although we'd consider this tactic a FUD, it is a well-known marketing strategy to often increase anxieties to encourage the visitors to stop delaying the purchase. The holiday countdown counter should be clear, visible, and include language that makes them well aware of what they are missing out on if they don't proceed now.
8. Scarcity
When customers know that some items are in limited quantity, they will tend to want to secure the item before it runs out. Especially during the holidays. Including wording like "While Supplies Last" indicates that an item can, at some point in time, become unavailable due to scarcity. Placing a number of course of how many are left (especially if it is a low number) is an even bigger incentive for the visitor to not delay in making that purchase.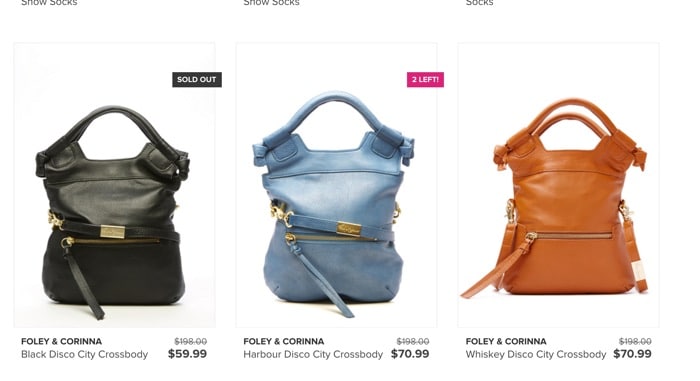 9. Account for an increase in mobile traffic too
You're going to get a spike in traffic on your website, and naturally on your mobile site as well. The use of smartphones and tablets is rising, which means that'll increase will be reflected in the traffic especially during the holidays. Make it easy to navigate your mobile site so that visitors can easily find what they're looking for. Most companies have updated their sites so that they are responsive, but that's not enough. Similarly to optimizing your website, your mobile site needs a complete conversion strategy.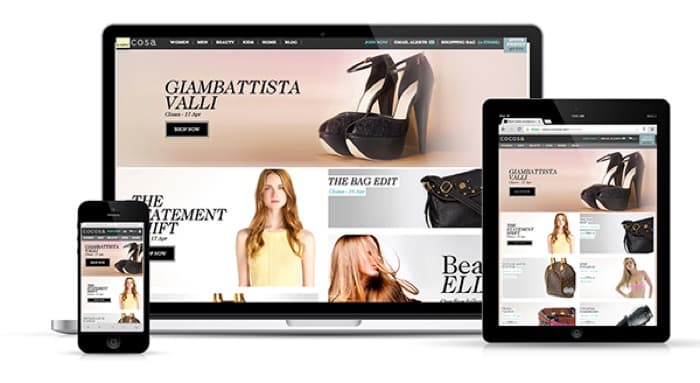 10. Testing and Holidays
Most companies have a complete code freeze during the holidays in order to avoid any unexpected problems on the website. And with hundreds of thousands of dollars a day at stake during the holiday season, it's no surprise that companies are cautious. However, if there is an iron-clad testing process in place, it is becoming a more common practice for companies to run mini-tests in order to capitalize on the increased traffic. These tests run for only a few days and test simple elements on the page as to not disrupt visitor flow throughout the site.
11. Retargeting ads
What better way to ensure that your visitor doesn't forget about you than by showing them the dress they saw on your website on subsequent sites they visit? If you're able to also make sure the language points to the scarcity and urgency of going back to the site to make the purchase, you have a winning strategy to get visitors back to your site for a closed sale and conversion.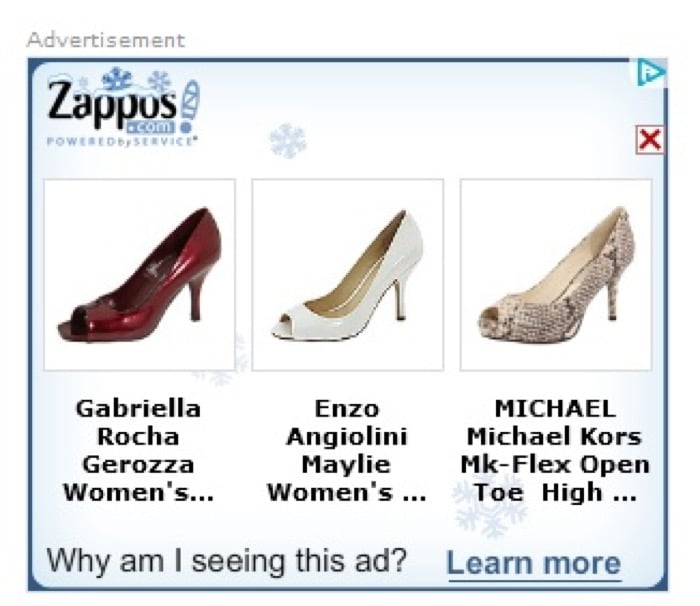 The holiday season is great for business, but with these golden rules, you can maximize the impact that the holiday season will have on your revenue for a greater ROI.