How to Create Effective E-commerce Emails that Actually Work

Social media, SEO, PPC – there are so many channels to channels to reach your customers, but of all these, email remains the most effective.

According to HubSpot, email drives 2.53% of all e-commerce sales. Social, in contrast, amounts to just 0.22%.

Email also converts much better than nearly every other channel. According to Monetate's Q1 2015 report, email has a conversion rate of 2.18%. This is higher than search (2.04%) and social media (1.17%) traffic.

This is why in a survey of marketers, 68% ranked email as 'excellent' or 'good' for ROI – far ahead of PPC (54%) or social media (32%).

For e-commerce stores, however, email remains a big challenge. Not only are your customers already bombarded with emails, you also have to stop your emails landing in the dreaded 'Promotions' tab in Gmail, or worse, the spam box.

So in this post, I'm going to show you exactly how you can create powerful, high-converting e-commerce emails that actually deliver results.

The Basics: 6 Essential Ingredients for Successful Email Marketing

Before we dive into the details of creating great e-commerce emails, there are a few basic things we need to get out of the way. These 6 core ingredients are essential to creating a compelling email user experience.

1. Compelling subject lines

35% of recipients will decide whether or not to open an email based on the subject line alone. Get this right and you'll be halfway to email marketing success.

A few things you can do to improve subject lines:

Use persuasion principles. Invoke scarcity, social proof, authority, etc. to get users to open the email (more on this below).
Personalize subject lines. Research by Experian Marketing Services shows that on average, personalized subject lines have a 3% higher open rate than non-personalized subject lines.
Be upfront and clear. Your email content should match your subject. Don't promise something your email body can't deliver.
Localize subject line. For example, referring the customer's location, a local weather event, etc. in the subject line will get better open rates.

2. Visual content

People process visuals 60,000 faster than text. Given a choice, most of your customers would prefer to watch than to read. This is particularly true for e-commerce where your target is to get customers to click away to your site.

Try to:

Use HTML emails. Most email clients natively display HTML emails, making the case for visually rich, image-heavy HTML emails even stronger.
Show, not tell. If you're starting a summer sale, design the email to reflect the summer theme.

3. Aligning audience expectations with email content

If your customers signed up for your newsletter, but you send them only emails with discounts, there is a big mismatch in what your customers expect, and what they actually get.

This is why it's important to match your emails to your audience expectations.

Use segmentation to segregate customers based on their expectations. For example, customers who signed-up for daily deals alerts should get emails with deals. Customers who signed-up to stay abreast with your company blog, should get email alerts for new blog posts, not daily deals.

Do this and you'll drastically cut down your unsubscribe rate.

4. Personalized email content

Email personalization goes far beyond using the recipient's name after "Hello". For big wins, you'll have to personalize offers as well as the email's content.

For example, if you have an email segment for customers based out of New York, you can send a personalized email with offers relevant to a big local event (such as a local election or weather event).

Another example would be to send a personalized email that recommends products based on the individual customer's past shopping behavior.

Amazon regularly sends emails like this to customers:

Personalization can also be based on the customer's on-site behavior. For example, Spotify sends customers personalized emails they frequently listen to:

Personalization requires a lot of segmentation, but the returns are worth it. In fact, according to research conducted by Aberdeen Group, 96% of organizations believe that email personalization can improve email marketing performance. In terms of hard stats, personalization leads to 14% higher click-throughs and 10% higher conversion rates.

5. Mobile optimized emails

Anywhere from 15% to 70% of your customers will open your email on their phones. According to data collected by MovableInk, users on some devices, such as iPhones, even convert better than desktop customers.

A mobile-optimized email experience is now crucial for email marketing success. A few simple tweaks can make your emails easier to open, easier to read, and easier to click (or tap) on small screens.

We'll look at a few of these design tweaks below.

6. Continuous testing

The last, and perhaps the most important ingredient in successful email marketing is consistent testing.

A/B testing with emails is easy: create a segment, then send out two versions of a message – "message A" and "message B" – to the segment. Track open rate, click-through rate and conversion rate for each.

A few things you can test immediately are:

Email subject lines
Personalization vs. no personalization
Email copy
HTML vs. plain-text emails
Visual content vs. plain-text content
Buttons vs. text links in copy

With this out of the way, let's now take a look at some actionable tactics to create more compelling e-commerce emails.

Creating Better Emails: 4 Actionable Tips You Can Use Right Now

The rules of conversion rate optimization apply as much to your emails as they do to your website. Using scarcity tactics, leveraging social proof, creating urgency, etc. are powerful tactics you can use to create better converting emails.

With that in mind, let's take a look at some e-commerce e-mail campaigns you can start using right away:

1. Tweak your newsletter

Most e-commerce stores have a newsletter of some sort. This newsletter is usually used to pitch new products to customers or tell them about a new blog post or offer.

For many stores, this newsletter is one of the most under utilized parts of their email marketing machine. Open rates tend to be low, often in the sub 15%, and click-through rates are even lower.

Here are a few things you can do immediately to make your newsletters more "sticky":

Don't surprise your customers with random newsletters

Your newsletter should follow a set schedule. If you promise to send an email every day, then customers don't hear from you in a week, they'll likely just drag you to the spam box.

Tell your customers about your email schedule right when they sign-up.

For example, MrPorter.com tells customers its newsletter schedule upfront:

Set reader expectations from the first email

Your first email (i.e. the 'Welcome Email') should set the tone and expectations for your newsletter.

If you promise to send them "fun, informative content", then follow-up by sending only links to new deals and offers, you're going to lose subscribers.

Here's an example from WhippingPost.com. The founder writes the email personally, in an intimate tone, and that sets the expectations for all other emails to follow.

Mix-up your templates

If you're using a popular email marketing tool such as MailChimp, Aweber, etc., you might be guilty of using one of their default templates for your newsletters.

As good as these templates might be, hundreds of other marketers are using the same templates to reach the same audience as you.

For obvious reasons, your readers might be a bit jaded seeing the same newsletter design repeated across multiple emails.

Try to mix things up by using custom designs – this will battle "design blindness" and get you higher open and click-through rates.

2. Use persuasion tactics

All persuasion secrets – scarcity, social proof, authority, reciprocity, etc. – apply equally to your emails as they do to your store. Using them in your emails can get your better open rates, more clicks and more conversions.

Let's take a look at a few examples to see how.

Social proof

Have a hot selling product a ton of people love on social media? Then send an email telling people about it.

Social proof is a powerful persuasion tactic in email marketing. It essentially leverages the "wisdom of the crowd" to tell customers that your product is worth buying.

For example, Petflow sent out the following email to tell customers about a product that sold over 14,000 units (courtesy of Shopify):

Urgency and scarcity incentives

Creating a sense of urgency (i.e. limited time) and scarcity (i.e. limited quantity) are two time-tested methods to get people take action on your website.

Except that these incentives work equally well with email as well.

Urgency incentives

Take a look at this email from Kate Spade:

By alerting users to a deal that's about to end, Kate Spade uses urgency incentives to drive action.

Scarcity incentives

Telling users that an item they've liked or added to their cart is a great way to compel action.

See this email from DoggyLoot as an example:

This is a great way to get customers back to your site to finish their purchase.

Leverage authority

Have your products been featured in a big blog recently? Do well-known bloggers frequently recommend your products?

Featuring these recommendations in your emails is a great way to increase customers' trust in your email offers.

Here's an example from Vera Bradley handbags:

The email uses the familiar "As Seen In" format, showcasing its products that are frequently featured by top fashion bloggers.

3. Help customers buy

Your customers want help with their purchases. If they bought a jacket from your store, they want to know how to pair it with other clothes. If they bought a leather bag, they want to know how to better take care of the leather.

Creating content that helps such customers – a staple of B2B content marketing – can be extremely effective in an email campaign.

Here's one example from WhippingPost. After buying a leather product, the customer gets an email with a short message on how to keep the leather in top-notch condition. There's a subtle plug for a product as well:

For a content-focused email that helps customers, check out this email from MrPorter:

Ideally, you should segment your audience and send highly personalized emails to every customer. For example, if you know that a customer recently bought a leather jacket, you can send him an email with a link to a post on your blog with tips on pairing the leather jacket with the right accessories.

This might not immediately land you a new sale, but it's a great way to build a better relationship with your customers.

4. Use the right design and copy

This is the final piece in the email marketing puzzle. All your best targeted offers and personalization can't work if you don't back them up with good copy and design.

Here are a few things you need to get right in your design and copy:

Make sure your emails look good on mobiles

Take a look at this email from Myntra, an app-only clothing store:

Notice how the email is just wide-enough to fit on smaller screens.

Although most stores are already using responsive emails, there is a strong case to be made for using separate designs for mobile and desktop users. After all, with 30% of all US e-commerce sales coming from mobile, you want to make sure that your emails look good on every device.

Besides responsive or device-specific design, a few other design touches you need to keep in mind are:

Use large, tappable buttons. Text-only links can be hard to press on mobile screens.
Make better use of above-the-fold content. Your best offers should be visible without scrolling on both desktops and mobile.
For mobile users, prioritize linking out to mobile-first social networks such as Instagram or Snapchat.

Educate customers on avoiding the spam/promotions box

With Gmail's tabbed inbox, there's a very real danger of landing in the 'Promotions' tab, or worse, the spam box.

Dedicating an email to educating customers how to avoid the promotions tab should be a part of every email marketing campaign.

For example, MrPorter sends out this email to all new subscribers on Gmail:

You can send this message as part of your welcome email as well.

A small step like this can help more of your emails land in the inbox.

Fine-tune email copy

E-commerce emails tend to be visual heavy with little emphasis on copy. That said, using friction words or dull copy can still have a strong impact on conversion rates.

Before you send your first email, create a tone and style template based on your brand values. Whether you're fun, quirky, serious, or classy should come across clearly in your offers and product descriptions.

For example, Huckberry's welcome email clearly establishes the brand's tone – intimate, personal and conversational:

Here's another example of how Kate Spade tackles Gmail's Promotions tab issue with copy that matches the Kate Spade brand:

These little things go a long way towards establishing your brand and getting you more conversions.

Conclusion

Creating e-commerce emails that actually work is hard. Not only do you have to fight for limited inbox space, you also have to battle the ever-present threat of landing in the spam box.

However, by following a handful of principles outlined above, you can get more people to open and click-through your emails.

Key Takeaways

Focus on the basics: create a compelling subject line, use personalization, and visual content.
Align your emails with your reader expectations.
Use persuasion principles such as scarcity, authority, social proof, etc. in your emails.
Focus your emails on helping customers make better buying decisions
Use mobile-optimized emails along and better copy.
Khalid Saleh
Khalid Saleh is CEO and co-founder of Invesp. He is the co-author of Amazon.com bestselling book: "Conversion Optimization: The Art and Science of Converting Visitors into Customers." Khalid is an in-demand speaker who has presented at such industry events as SMX, SES, PubCon, Emetrics, ACCM and DMA, among others.
View All Posts By Khalid Saleh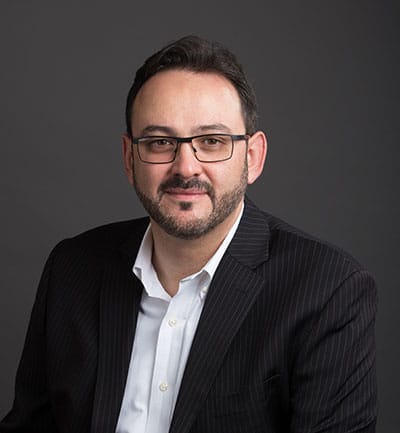 Join 25,000+ Marketing Professionals
If you enjoyed this post, please consider subscribing to the Invesp blog feed to have future articles delivered to your feed reader. or,receive weekly updates by email:
Connect with us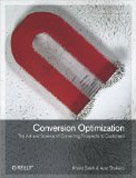 Conversion Optimization
The Art and Science of Converting Prospects to Customers
By Khalid Saleh and Ayat Shukairy