The Impact of Seasonality: 5 Tips For A Successful Seasonal Marketing Campaign

Image Source: quantdare

Seasonality is an ever-evolving trend.

Even if you are not in a seasonal business – your customers are reacting to a particular season in predictable ways that you can leverage.

According to BigCommerce, nearly 40% of online sales are generated in the last three months of the year – October, November, and December.

What's more:

Every year feels like Christmas decorations go up earlier.

Black Friday emails start to arrive before Halloween, and our Social media accounts become a testament to the holidays long before it feels like we are ready.

As we just wrapped up the holiday season with most of our retail clients, we are starting to execute new plans for valentine's day. For others, we are starting to come up with plans for mother and father days…Seems like a never-ending cycle.

In this post, we'll explore the incredible impact of seasonality, why you must review your strategy, adjust your budget, messaging, and approach for peak seasons or holidays.

What Is Seasonality?

Seasonality refers to periodic fluctuations that regularly occur in a predictable pattern based on a particular season, quarter, or month.

Any predictable change or pattern in a time series that recurs or repeats over a one-year period can be said to be seasonal.

Seasonal opportunities are enormous, and often, they're the most commercially critical times of the year.

Most companies [including yours] can benefit from tapping into their consumers' holiday psyches, warm fuzzies, and spirit.

But before we go into that, let's dig a little deeper:

What Does Seasonality Mean From A Marketing Standpoint?

In marketing, seasonality is more than just throwing a few joyful light-hearted festive posts on your social media accounts.

Why is this so?

Because each season comes specific noteworthy holidays, events and activities, which cause consumers to behave differently, hence, provide opportunities for businesses to thrive. Ritika Jha says:

"Data available with Magento Commerce shows that retailers are able to increase their customer base by 30-50% during the holiday season by investing in the right strategies every year."

Examples of seasonal opportunities that have the power to boost your revenue and connect you with your audience include; Halloween, Thanksgiving, Black Friday, Cyber Monday, Christmas, New Year's Eve/Day, Valentine's Day.

Now, more on that later…

BigCommerce had an excellent article outlining discussing the topic. Here's a summary of the main points in it:

1. Spend enough time forecasting

Sound predictions of demands and trends are no longer luxury items, but a necessity for most companies. If you're to cope with seasonality, sudden changes in demand levels, price-cutting maneuvers of the competition, strikes, and large swings of the economy.

Forecasting can help you deal with that.

2. Keep a keen eye on search trends

Depending on your industry, your audience, your goals, and even the size of your company, it's essential to identify and keep a keen eye on search trends.

Google Trends can be a beneficial tool to help highlight the broader search [or seasonality] habits over a given time frame.

Whatever you use, it's important to use a variety of tools together (from Google to your CRM system to a customizable analytics template) to track your customers' behavior, any correlations among a specific audience, and your performance.

3. Scour websites, blogs, online forums and discussion boards

Image Source: indian-ocean

It is important to analyze key trends often, statistics or research on blogs, news sites or forums that gather data and break down industry reports into a format you can easily understand and digest.

4. Use different tools and analytics systems

It is also smart to use different tools and analytics systems such as Google trends (which I also mentioned above), Google Adwords to better pinpoint exact keywords and queries and identify the direction seasonal trends and opportunities.

5. Follow prominent publications and influencers in your industry

One of the simplest things you can do is subscribe to web publications and follow prominent influencers in your industry. This can help companies understand what's coming around the corner, and even better, evolving your company alongside those changes can keep you competitive.

Adjusting Your Message, Budget, And Approach For Seasonality

Seasonality has a significant influence on the strategies that organizations put in place.

Additionally, purchasing habits tend to shift based on the activities that consumers participate in, and online businesses need to take this into account well ahead of time.

While seasonal marketing is all about having excellent timing, unique content, and a perfect campaign execution that earns engagement, and ultimately, sales. According to Skimlinks:

"Consumers start and finish their shopping earlier than ever before, and that means publishers, advertisers and agencies alike need to be readier earlier than ever before to capitalize on the holiday season's opportunities from an editorial and advertising standpoint."

It's also important to start preparing for peak season as early as possible before it's too late and you're left wondering what your next move should be.

Tips For A Successful Seasonal Marketing Campaign

Planning an effective seasonal campaign not only takes a significant organization, it also takes a considerable amount of time. Below are some tips designed to help you get your campaign off the ground.

1. Pick The Right Seasonal Opportunity

Every season has something different to offer, the key here is to be selective, do your research and collect data on when your customers are most likely to engage, then choose events that in some way relate to your business. Jen McKinnon says:

"The online stores who perform the best on public holidays are the ones that are most well prepared for the local calendar, tailoring their shopping events to their audience and making the most of the vacation vibe that a public holiday provides."

Here are a few popular holidays, events and themes you can start with:

Spring:

(Holidays)

Easter

April Fools' Day

Earth Day

Mother's Day

Teacher's Day

Memorial Day

Father's Day

(Events and Themes)

Spring Weather

Spring Cleaning

Spring Sports

Green Initiatives

Bright Color Schemes

Summer:

(Holidays)

Flag Day

Independence Day

Labor Day

(Events and Themes)

Summer Weather

Barbecuing

Vacations

School's Out

Shark Week

Fall:

(Holidays)

Halloween

Veterans Day

Thanksgiving

Black Friday

Cyber Monday

(Events and Themes)

Back to School

Fall Activities – Pumpkin Picking, Haunted Houses

Football

Winter:

(Holidays)

Hanukkah

Christmas

New Year's Eve/Day

Valentine's Day

Presidents Day

Chinese New Year

(Events and Themes)

Super Bowl

Snow

Staying Warm

Online Shopping

Creative marketers can make every season work, even if it's a small amount. Whether you create season-related content (such as social media posts, blogs, and infographics), host a themed contest or promote a sale for relevant products and/or services, this list should be in mind.

2. Nail Down The Message And Approach

As with any marketing campaign, your seasonal campaign messaging is essential. To help you get started, you should be thinking of the following:

Mapping the customer journey and the story you want to tell: A customer journey map shows the story of the customer's experience: from initial contact, through the process of engagement and into a long-term relationship.
The emotions you want to evoke to your audience:

The goal of appealing to emotion is to create a connection with your audience that makes them receptive to your message. If you can do that, your audience is more likely to understand where you're coming from, accept your views, and take action.

A call-to-action:

The ultimate goal here is to make them take action or the desired next steps you want to encourage.     

3. Fine-tune Your Budget

The key to a successful seasonal marketing campaign is fine-tuning your budget so there are no surprises.

First things first, you'll want to start by creating a list of your baseline costs. These are the minimum expenses required to keep the doors of your business open from month-to-month, which include; "Monthly lease or rent payments", "Utilities (Electricity, Internet service, cellular service)", "Taxes," "Insurance" etc

Next, look at your existing budget and make allowances for what you'll need to get your business ready for the season.

Things you may need to consider include:

Bonuses or gifts for employees or customers

Gifts for vendors or clients

Ongoing marketing or advertising expenses

Added payroll costs for seasonal employees

Postage and shipping if you're mailing out orders to customers

4. Re-use or model successful campaigns

You don't need to reinvent the wheel. Have a look at some of the last few years' most successful content campaigns for a particular occasion using tools like Ahrefs and BuzzSumo.

When evaluating existing, successful campaigns, spend some time thinking about how each piece approached content format, distribution, messaging, and emotion.

Furthermore, one of the best parts of seasonal marketing is the ability to recycle your best-performing ideas the following year, as long as you make your content as evergreen as possible.

A great example is Hershey's "We Wish You A Merry Christmas" commercial. The brand has run the TV spot every year since 1989, making it the longest-running Hershey's commercial of all time.

5. Segment and Treat Every Customer Individually

To treat customers as individual segments you have to think of them as such.

For seasonal marketing to be effective, your customers should be tailored to individuals, regardless of channel, and that the best way to do this is through customer profiling.

A larger segment may have several thousand customers in it, but brands still need to treat each one of those within that segment as an individual.

6. Review and Repurpose

It's important to document your campaign results carefully. Treat them as points of reference for future campaigns.

Try to not only repurpose the successful elements but also identify the weak sides of your promotions so you can eliminate them next time.

Why You Must Account + Review Your Conversion Strategy For Seasonality


I wrote on creating a conversion optimization plan for peak seasons (including the holiday).

Customers are typically highly motivated during peak seasons.  

So consider this:

What do you think the traffic of an online floral retailer looks like in the week leading up to Valentine's day compared to the week or month after?

I'll give you a hint: It is way higher.

Now, think about this for a moment:

Why do some companies refuse to conduct CRO during the peak seasons?

1. Possible financial loss due to sending motivated traffic to variations that perform worse than the original design.

You run your A/B tests with several challenges against the original page. There is always a possibility that some (or all) of these challenges will perform worse compared to the original page. That means that these variations will generate less revenue for you during your peak season. And yes, your boss (CEO, CFO, or you) would not want that.

In 2007, we used to justify testing during peak seasons as an opportunity cost. Whether we conducted A/B testing during the holiday depended on how risk-averse a company is. But also meant that the larger the organization is, the less likely they are to do any type of testing during peak seasons.

Fast forward to today, and there is a reasonable solution by using a multi-arm bandit (MAB) approach. MAB is an automated testing mechanism that diverts more traffic to better performing variations.

Image source: tech.gotinder

There are different ways A/B testing software could implement a MAB:

In one approach:

For 10% of the time, you split your traffic equally between the two versions (called the exploration phase)

For the rest of the time (90%), you send traffic to the best performing version (called the exploitation phase)

Google optimize implement the following:

"Twice per day, we take a fresh look at your experiment to see how each of the variations has performed, and we adjust the fraction of traffic that each variation will receive going forward. A variation that appears to be doing well gets more traffic, and a variation that is clearly underperforming gets less. The adjustments we make are based on a statistical formula"

2. The possibility of introducing bugs to the website during peak seasons.

Unless you have a very well established quality assurance (QA) program,  detailed A/B testing and deployment processes, there is always a chance that your split test will introduce a new bug to your production environment.

This is perhaps one of the main reasons many established websites go into code freeze a week or two before peak seasons. Some of our e-commerce clients go into "code freeze" during the last week of October, and no new code is released until the first week of January.

Image Source: cheezburger

While I agree with the potential risk of A/B tests introducing bugs to a production environment, the potential revenue gain during the holiday can/should very much outweigh the risk. Yes, no new development should be released during a peak season, however that should not stop companies from conducting A/B testing.

The risk should be managed through a rigorous QA process to ensure that none of your variations will introduce a new bug to the system.

If you or your management team is still not comfortable with the potential risk, you should consider running more tactical split tests and avoid major ones. For example, you can test different banners, different images or different copy. These types of tests are quick to implement and are extremely difficult to cause site outages.

Why do we recommend testing during peak seasons?


1. Potential financial impact:

We recommend to start preparing for peak season as early as possible, and it's never too late to start.

According to RJMetrics: The holiday season (i.e. November- December) drives 30% more e-commerce revenue than non-holiday months:

Image Source: RJMetrics

With this potential – testing during peak seasons and using the multi-arm bandit (MAB) approach (discussed above), you can find the best performers during the experiments, pull in 50-100% more revenue compared to shopping days throughout the rest of the year. Chemi Katz explains:

"Overall, eCommerce organizations experienced a significant rise in conversions this past holiday season – 34% higher than the previous 30 days, according to the analysis of nearly billions of consumer web sessions across top retail sites from November 23 to December 23 2018."

2. Running tests during peak seasons can give you insights into the impact of urgency on your visitors:

The conversion framework uses incentives are a major factor that impacts conversion on a website. Incentives are elements that incentivize a visitor to act immediately. Incentives are implemented on the website in one of three different ways:

Price based incentives

Urgency based incentives

Scarcity based incentives

Urgency has two components: Internal (how the visitor is feeling upon arrival) and External (Influences the marketer can introduce to the visitor).

While internal urgency is generally pre-existing when the visitor arrives on the page; the tone of the presentation, offers, and deadlines can all influence External Urgency.

While incentives are great to increase conversions all year round, they play a major role during peak seasons. You can use the holiday season as your once-a-year opportunity to determine statistically significant winners on multiple tests in a limited timeframe.

What if you do want to run any type of testing during the holiday?

If you're unsure about testing during your peak season, your other option is to focus on different aspects of running a conversion optimization project. Mainly, we would focus on the following activities:

Image source: peak-seasons 

Do you have to run a test for a typical full cycle?

We typically recommend running A/B tests for a minimum of one week, a maximum of four.

The holidays are an exception.

To give you an example:

Gif source: bons-plans

Say, you're running a Black Friday promotion and you've got a site-wide banner. This banner is only going to be around for a few days before you switch to the next holiday. According to Stephanie Lav:

"Cyber Monday also creates a sense of urgency in the buyer's mind. This "one-day-only" sale happening at the height of the holiday shopping season has a timer ticking all day long. Shoppers may be enticed to spend more than they would have on gifts because they feel as though they are getting more for their money and that if they don't make the move soon, they may lose the deal altogether. "

So, you just want to make the most of the opportunity and not think about it again until next year.

If you run A/B tests during peak seasons, Is your data valid?

Cleary visitors are highly motivated during peak seasons, so they might be willing to overlook some issues or concerns. That means that a winner during peak season might not generate the same uplift outside peak seasons. But for the most part, we still see uplifts.

Some marketers worry about testing during holidays to avoid breaking their website:

If you do that, you are avoiding high potential. We like to test to maximize impact.

Do not avoid testing, rather, make sure that you are doing proper QA. Also, start your test with a small percentage of visitors (1-5%) to see if there any bugs introduced as a result of the test.

Additionally, to maximize the surge of traffic, focus less on strategy tests and put more focus on testing your messaging, social proof and persuasion.

Is seasonal marketing for every business?

Most people think of year-end events like Black Friday and Cyber Monday when they hear seasonal marketing.

But, think about it: "Is seasonal marketing really for you?" Is it worth it?

While it perfectly fits most B2C – It gets a little trickier to apply seasonal marketing campaigns to B2B businesses.

However, the best seasonal marketing ideas go beyond sales and specials, therefore, for the large part? You don't need to be in the e-commerce industry to reap the benefits of seasonality.

All you need is to do is be creative, and think of ways to incorporate the power of seasonality to your business.  

Now:

What do you think? Is seasonality for every business?

What are your best tips for planning a seasonal campaign?

Share them below…

We'd love to hear from you!
Join 25,000+ Marketing Professionals
If you enjoyed this post, please consider subscribing to the Invesp blog feed to have future articles delivered to your feed reader. or,receive weekly updates by email:
Connect with us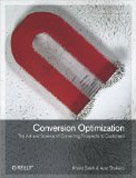 Conversion Optimization
The Art and Science of Converting Prospects to Customers
By Khalid Saleh and Ayat Shukairy