7 Ways You Can Use Emotional Triggers To Boost Your E-commerce Sales (With Examples)

In today's fast-paced world, understanding consumer psychology, and more specifically, your potential buyer, is more than a necessity.

Every decision your customer makes consists of several conscious and subconscious emotional triggers.

As neurologist Antonio Damasio argues in his book "Descartes Error"

"Emotion is a necessary ingredient to almost all decisions"

While most people believe the choices they make result from rational analysis of available alternatives. In reality, emotions are the main drivers in the entire decision-making process.

Damasio's view is based on his studies of people whose connections between the "thinking" and "emotional" areas of the brain had been damaged.

While these people were capable of rationally processing information about alternative choices… they were unable to make decisions because they lacked any sense of how they felt about the options.

Now, there are several emotional triggers you can use to dramatically boost your revenue and drive your conversions to roof, while also acquiring and underscoring customer loyalty.

This post takes a look at the most common emotional triggers and shares few ideas and examples for introducing them into your own marketing activities.

1.Tell Stories

People love stories.

They appeal to the emotional decision making bits in ways facts and figures can't.

As Princeton's Uri Hasson puts it:

"By simply telling a story [a person] could plant ideas, thoughts and emotions into the listener's brain."

We as human beings, have been telling stories for thousands of years.

The reason?

Stories trigger emotions.

Gerard Zaltman found 95% of cognition happens inside our subconscious [emotional brain].

Now: How do you incorporate storytelling to boost your E-commerce sales?

First, Define your brand:

What do you offer?
What market need are you addressing?
What makes your brand different?
Who's your brand for?

Second, Leverage storytelling:

Replace Product Descriptions With Product Stories

Tell your customers interesting stories related to the product.

Zady is a good example of a clothing and consumer goods e-commerce company using the power of storytelling in product descriptions.

Replace "About Us" Page With "Our Story/History" Page

Tell your brand story. How it all started? What inspired you? What problems are you trying to solve?  The team behind your brand?

For example: Trader Joe's tells a good story on how it all started for them…

 Provide A Face To Your Brand

Harry's does this very well:

Entertain Your Audience With Good-Old Stories

2. Inspire Fear

Fear is an unpleasant emotion caused by the belief that something or someone is likely to cause pain or threat.

According to Academia.edu, Fear is one of the most frequently used motivators for getting people to respond to marketing of any sort.

But even though it evokes our emotions, it should rather be used delicately, because most people don't like threats.

"Multiple variables have been found to influence the effectiveness of fear appeals, such as perceived severity, individual characteristics and -more important -susceptibility. But also the intensity of the fear: weak fear appeals may not attract enough attention, yet strong fear appeals may cause an individual to avoid or ignore a message by employing defense mechanisms."

Why Fear Drives Conversions?

"Fear appeal" posits the risks that if you don't "use" or "buy" a specific product or service – dire consequences will occur.

It is a deep evolutionary characteristic in humans that triggers us to avoid potentially dangerous stimuli.

In other words:

We're driven toward things that give us pleasure and avoid which give us pain.

How To Use Fear Persuasively?

Multiple variables have been found to influence the effectiveness of fear appeals, such as, perceived severity, individual characteristics and more important – susceptibility.

Now, there are few ways you can to take advantage of the effectiveness of fear appeals in e-commerce:

1. Use personally relevant threats (not too small, nor too big).

For example,  You could take advantage of 'the fear of missing out' by offering limited time discounts…

2. Make sure you directly boost your customer's efficacy, by convincingly offering your solution as easy and effective.

For example, Madewell does this well with all of it's call to actions…

3. Provide a clear and strong call-to-action directly after/next to your scaring message.

According to Wheel of Persuasion, the most important ingredient in an effective fear appeal campaign is 'perceived efficacy'

For example, this fear appeal calls for the viewers to wear a helmet – something easily implementable:

If your message is sufficiently scary and seems easy enough to avoid, then you simply need to give your viewers a call to action, or a way to assuage the fear (usually with your product or solution)

3. Leverage Greed

"Greed is good. Says Wall Street's Gordon Gekko, greed is right, greed works. Greed clarifies, cuts through, and captures the essence of the evolutionary spirit. Greed, in all of its forms; greed for life, for money, for love."

Greed is commonly used in all sorts of persuasion. Just look at the use of the word 'FREE' in advertising.

Image Source:

Also, here's how changingminds.org explained greed:

"It typically involves making the other person believe they are getting an incredible bargain (often without their apparent knowledge). Of course, they don't get what they had hoped for, but they will do a great deal for you if they think you can give them something for virtually nothing."

Greed + Free

You want to make your customers say:

"If I make a decision now, I will be rewarded"

'Free' is by no means a silver bullet but there are times when it is effective.

From the Hubspot blog, Emma Brudner shared great tips on using fear to sell:

Help your customers realize the cost of inaction. E.g "Limited time offer"
Emphasize the personal benefits.
Point out the hard ROI
Play up what they stand to lose.
Use words such as "reward" "free" "valuable" "exclusive" "all yours" "gain."

4. Employ Altruism

Giving back is one of the most powerful tools you can use to enhance customer loyalty, increase brand awareness and boost your reputation within a community.

According to the Cone Cause Evolution Study:

85% of consumers have a more positive image of a product or company when it supports a charity they care about.
83% of Americans wish more products and services they use would support charities.
80% of Americans are likely to switch brands (equal in quality and price) to the one that supports a charity.

Therefore, not only will you boost your overall brand awareness and reputation… you'll also significantly increase your revenue.

Why?

Altruism (giving back) provides a sense of belonging to your social conscious customers (more on that later)

Examples of companies using Altruism:

TOMS

TOMS started with one idea:

"For every pair of shoes purchased, a pair is donated to help kids all over the world who can't afford shoes."

They've grown from selling shoes out of an apartment to a $300m+ company in just 9 years, giving away over 45 million pairs of shoes to charity.

2. Tentree

Tentree plants ten trees with every product purchase. They've now planted over 12,682,850 trees worldwide.

You could start off with something simple, just like TOMS.

Donate 1-3$ with every purchase
Promote Local Businesses
Participate in Holiday Food Drives
Set Up a Collection Jar
Hold a Contest
Sponsor an Event

5. Encourage Reciprocity

The principle behind reciprocity is based on the idea that, we as humans feel obligated to reciprocate (pay back) those who do or give something to us.

This behavior was described in Robert Cialdini's book, "Influence: The Psychology of Persuasion." We should try to repay, in kind, what another person has provided us.

In e-commerce, Reciprocity is powerful.

All you need to do is give your customers something with perceived value and they'll subconsciously feel obligated to repay you.

Free Gift With Purchase

Ulta beauty does this awesomely well by giving away a free bag if you purchase any $40 fragrance.

Ship A Surprise Gift

Each order from Gameklip included a pack of smarties:

And it absolutely made their customers happy…

Loyalty Points Program

For example: Gilt is motivating customers to spend more and be more active with their program. Some rewards include early access to sales, an exclusive first look at new products, and preferred customer service.

6. Use Social Proof

Social proof is a demonstration that other people have experienced your product or service –   thereby encouraging others to do so.

Marketers use social proof to increase conversions by easing the minds of worried customers.

Studies show nearly 90 percent of online consumers look at a product review prior to making a purchase.

Think about this for a moment:

When was the last time did you buy something online without reading a review or asking your friend about it?

Exactly… Zero times!

There are 6 major types of social proofs you can use to get that revenue lift:

Customers – social proof from your existing customers or users (e.g. testimonials or case studies).
Experts – social proof from credible and esteemed experts in your industry.
Celebrities – social proof from celebrities or other influencers (e.g. celebrities who have bought your product, or visited your establishment).
Crowds – large numbers of people who provide social proof (e.g. "300,000+ love "Yourawesomecompany").
Friends – e.g. 50 of your friends like "Yourawesomecompany"
Certifications – a credible, 3rd party entity which certifies that you are a knowledgeable, high-quality or trustworthy source (e.g. "USDA Certified Organic"). (Source: OptinMonster)

For example:

Use a recommend-er like "Other people who purchased this item also purchased"

Display "# sold" and "# of people watching" as seen on every eBay listing.

Put total review counts on display, similar to how Airbnb lists reviews.

7. Build Trust

Trust signals are features or qualities of your site that inspire confidence, belief and assurance in the mind of the customer.

Experts at the Singapore Management University published an extensive study on the relationship between trust and consumers' intent to buy.

The study revealed people are more likely to make a purchase from a website if they have both high levels of trust and low levels of perceived risk when using the website.

Now:

Here's how to build trust with your e-commerce site and eventually increase sales:

#1 Social Proof (See above)

#2 Add Your Contact Information

When shopping online, most people have questions that can impact their decision to make the purchase.

You need to add various ways your customers to contact you or your team:

Phone number
Live chat during working hours.
Email

#3 Add Trust Seals and Security Certificates

So what's the deal with trust seals?

Actualinsights.com did a test and found:

"An overwhelming majority of 61% respondents have cancelled a purchase because trust logos were missing on the website."

Image source:

Note: Trust seals/badges does not represent any technical security. It just makes a website look legitimate and professional.

On the other hand though, SSL certificates indicate the site is secure technically.

Wrapping It Up:

When evaluating brands, consumers primarily use emotions (personal feelings and experiences) rather than information (brand attributes, features, objective facts).

Each of the emotions outlined above will make a noticeable difference to your conversions.

But to get above-average results, you need to combine as many as you can.

Be responsible and always remember to look after what matters most: your customers.

It's important to keep honesty and integrity front and center. As powerful as emotional factors in marketing can be, falling short when it comes to genuine copy and realistic claims can be disastrous.

What specific emotions are you using on your store? Did I miss it? Mention it in the comments below!
Join 25,000+ Marketing Professionals
If you enjoyed this post, please consider subscribing to the Invesp blog feed to have future articles delivered to your feed reader. or,receive weekly updates by email:
Connect with us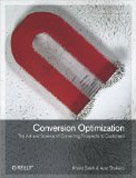 Conversion Optimization
The Art and Science of Converting Prospects to Customers
By Khalid Saleh and Ayat Shukairy