UVP: What Makes You Better Than The Competition?

One of the most effective and initial strategies to optimize your site is to define the value proposition and to state it clearly throughout the site. Each element should be pointing to that value. Simply put, a value proposition is a "promise of value to be delivered and a belief from a customer that value will be experienced."

What becomes challenging is staying unique within a very competitive market where many companies can share the same values that your company does. How does your company stay a step before the rest? How can you  continue to distinguish yourself and draw customer interest?

There are a few things to consider when it comes to value proposition:

Who are you targeting. This is key because this is where personas become an integral part of value creation. Each set of persona types as well as customers coming at different buying stages may seek a different value from your company. Your job is define that value for each segment of your market.And some companies struggle with this because they may have branded themselves as something, wanted to expand, but couldn't effectively target that new segment.Take a company like Bluefly.com . It offers designer clothes at lower prices. When they started out there was an emphasis on the female fashionista, and their site did a good job attracting that segment and defining value through the needs of that market segment and her interests. However, they've moved to expand and feature designer looks for the male fashion forward individual. Do you think they are doing a good job targeting males:

Ideeli.com did something similar: they started out selling women clothing and expanded to men, kids, and home. If you visit their site, they've pulled men and kids because clearly, they couldn't offer value to those segments and draw them in.

Do some research. So you've figured out the market segments, the personas, the buying stages – now have you surveyed those segments to figure out the value they seek from a site like yours? Too many companies underestimate the power of getting direct info from customers and what type of an effect that would have on the offering, on site design, and on product positioning. A little market research would go a long way to help you define a unique value proposition.
Know your offering. You need to know your offering in and out and understand what you are selling to your customer. That will help you derive the value of that offering.
Benefits. Understanding benefits from a customer's perspective is key to helping them make a decision about purchasing from you and offering them the right value.
Know your competition. What else is offered out there? If you don't know you can't match, nor can you counter their offering. Also knowing helps you better position your offering even if it happens to be identical to the competition.
Stating your value. We don't believe in subtlety. If you offer a value that customers will appreciate, flaunt it. Mention it repeatedly throughout the site to ensure customers get the message.
Listen to our webinar. It just so happens that our webinar tomorrow revolves around the value proposition. Join us to learn more at www.invespcro.com or click here to register.
Ayat Shukairy
My name is Ayat Shukairy, and I'm a co-founder and CCO at Invesp. Here's a little more about me: At the very beginning of my career, I worked on countless high-profile e-commerce projects, helping diverse organizations optimize website copy. I realized, that although the copy was great and was generating more foot traffic, many of the sites performed poorly because of usability and design issues.
View All Posts By Ayat Shukairy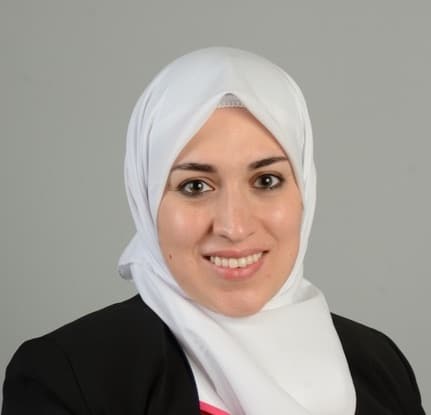 Join 25,000+ Marketing Professionals
If you enjoyed this post, please consider subscribing to the Invesp blog feed to have future articles delivered to your feed reader. or,receive weekly updates by email: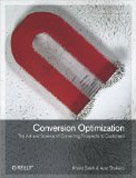 Conversion Optimization
The Art and Science of Converting Prospects to Customers
By Khalid Saleh and Ayat Shukairy