Black Friday 2022: 11 Tips To Prepare Your Shopify Store

The Black Friday shopping event is one of the most anticipated shopping holidays globally.

Started in Philadephia in the 50s, Black Friday is now a recognized shopping event worldwide where thousands of stores offer massive deals and discounts to shoppers online and in brick-and-mortar stores.

The previous Black Friday took place on November 25th, 2021; here are some stats about that day;

Nearly 155 million Americans shopped.

Retail sales grew 14.1% over 2020 to $886.7 Billion.

Of the almost 155 million Americans who shopped, 88 million made a purchase.

$8.9 Billion was spent during Black Friday 2021

If the figures from Black Friday 2021 are anything to go by, then there's a lot of preparation to be done to get a share of the billion-dollar pie that will be going around.

In this article, we'll look at when you should start preparing for Black Friday, what shoppers want and expect, ten tips to prepare your store, and Cyber Monday: marketing efforts to get more sales.

Are you ready to learn something new to improve your store's chances this coming Black Friday?

Let's dive in.

When Should you Start Preparing For Black Friday? 

Although Black Friday doesn't start till the end of November (25th), there's no foul in starting preparations early.

Massive sales don't just happen on Black Friday because you throw huge deals around; no one is that lucky; you need to prepare well ahead.

This reminds me of one of my favorite quotes by Alan Armstrong: 

"Champions do not become champions when they win the event, but in the hours, weeks, months, and years they spend preparing for it. The victorious performance itself is merely the demonstration of their championship character."

Invesp's CEO, Khalid Saleh, advises that you should start with the preps as soon as possible: 

"You can never start preparing for Black Friday too early, especially with the supply chain issues that everybody is dealing with. The earlier you prepare, the better otherwise, you put yourself at the risk of not being prepared."

Obviously, it won't take years to prepare for Black Friday, but months ahead is fine. For companies that we usually help with their conversion rate, we start preparing for Black Friday 2-3 months before the day. 

You might think that's too early, right? But you need to know that there's a lot that goes into creating a BFCM strategy. There is a pre-and post-strategy that you have to think about. 

Most companies make the mistake of only focusing on the pre-strategy, which is the acquisition of customers. But you have to analyze after the BFCM and zoom into what worked well, what didn't work, and what opportunities you can explore going forward. 

What Shoppers Want and Expect For Black Friday

You'll be mistaken if you think online shoppers love Black Friday only for the massive discounts, deals, and offers.

Yes, it's Black Friday, and it's famous for massive deals and discounts, but that doesn't mean user experience and customer satisfaction should be neglected.

If you offer massive discount deals but with a bad customer experience, you might make some sales because the shoppers want what you're offering at that price, but most won't come back. 

Let me make it more clear. If you offer, let's say, 70% off on an item, according to a study, 83% of customers will pay attention to how you treat them (customer experience) than the product.

Another study found that  88% of shoppers are less likely to return to a site after a bad experience.  

In this section, I'll highlight three marketing concepts that seem to be the norm but are backed with data pooled from customers on what they're looking for during the Black Friday event.

1. Free shipping:

Free delivery is something many online shoppers have come to expect from businesses (online retailers and brick-and-mortar stores), but not everyone does it yet.

According to research by National Retail Federation, 49% of the respondents cited free shipping as the reason they made a purchase they were hesitant about during Blak Friday.

Free delivery has two types; unconditional and conditional free delivery.

Unconditional free delivery means every item on your Shopify store ships for free. If you decide to go this route, you could lose money on small purchases or low-margin items.

On the other hand, conditional free delivery allows you to provide attractive shipping offers while ensuring every order is profitable. This will come as a pleasant surprise to shoppers, especially when it's not something your business is known for.

A solid proof way of offering free delivery this coming black Friday is to absorb the shipping costs.

2. Buy Online and Pick up in stores (the omnichannel experience):

Buying online and picking up in-store is certainly something shoppers look forward to. 

According to research by National Retail Federation, 20% of the respondents cited the ability to order online and pick up in-store as a reason to shop on Black Friday.  

If your business isn't just online, but you have retail stores, providing shoppers with the ability to buy online and pick up in-store will be good for your business. 

A survey conducted across 46,000 shoppers showed that 73% of them (omnichannel customers) used multiple channels during their shopping journey, which included buying online and picking up in-store. 

3. Easy returns:

Online retailers face a return rate of over 20%. This is much more than brick-and-mortar stores face. 

This is a big issue for online stores because sales are lost, and nobody wants to lose their revenue. This leads a lot of businesses to have sketchy return policies.

One of the significant issues with Black Friday is that it's a one-time event with deals and massive discounts. This leads to a lot of impulse purchases.

According to research, 45% of consumers say that not having a free returns policy is enough to put them off buying something they're interested in this Black Friday (more than any other factor). In comparison, 48% say that free returns are their most important consideration — after the size of the discount offered.

Though some brands already offer generous free returns on their purchased products, this is also an excellent way to differentiate yourself from your competition this Black Friday, especially if it's not common in your niche. 

P.s – making it difficult for customers to return items leads to negative reviews for your brand and adds your brand to the pile of businesses your target audience is pissed at. 

11 Tips To Prepare Your Shopify Store

The tips I'll be touching on in this section will cut across using different channels to help improve your site sales. Channels include email, disciplines such as A/B testing, website analysis, usability analysis, etc.

1. Prepare your overall strategy.

This is a birds' eye view of your plans and marketing strategy for the coming Black Friday. You want to have this in place because an overall strategy means you don't leave a stone unturned, and many details are accounted for.

When preparing your overall strategy, you want to have on lock;

Black Friday marketing campaigns

Discounts and offers.

Creative assets (for ads and email)

Messaging around your offers (ads and email)

You want to ensure you've got enough products in stock for the Black Friday rush.

According to Khalid Saleh, CEO of Invesp;

"An overall strategy is an excellent place to begin when preparing your online store for Black Friday. 

When developing your strategy, you want to answer the question of if you're just going to be running discounts or putting out offers to get people to buy at a very low rate though you won't be breaking even, but you'll be running post-Black Friday offers and making your money.

Based on what I've seen, most retailers have a mix of both – discounts and products tagged as loss leaders to get shoppers' emails and sell them at a later stage."

2. Start paid campaigns early.

Paid campaigns let you get in front of your customers and potential customers on time. 

Starting with ads now gives you time to test and learn, figuring out which creative assets work best, so you can ramp up spending during the four-day shopping weekend. 

As November draws closer, online shoppers will see more ads and start suffering from ad fatigues, but for you, if you start now, you get these advantages;

You know which creative work best.

Easy brand recall by customers

You have a segment of customers you know are receptive to your offers.

Here's an example of an ad that ran last year;

Any Facebook user that sees this ad automatically sees how much the items cost and can jump on these deals.

If you're considering running ads ahead of time, also include the prices of items if possible; this helps to set customer expectations.

3. Create a holiday strategy for the whole of November.

In some quarters, November is considered black November, and it's because it hosts some of the biggest shopping holidays in the world.

Singles' Day ( the biggest shopping holiday in China) – November 11th

Thanksgiving – November 24th

Black Friday – November 25th

Small business Saturday – November 26th

With this calendar, create a shopping strategy for every holiday in November to get the most out of your customers and first-time visitors coming to your site throughout November.

Take, for instance, the 'singles holiday event' in China; you can plan a campaign for this holiday if you ship internationally or have subscribers from China.

If you've got the capacity, with paid ads before the holiday, you can create offers, show only to profiles from China, and make some good sales.

Remember, it's Black November; you've got to offer a good deal plus amazing creatives to convey the value of your product.

Here are some other strategies you can use for the other holidays in November;

A Black Friday buzz campaign

Sneak peeks of new products

An influencer strategy to boost word-of-mouth marketing

Post Black Friday deals – Cyber Monday deals.

Your customers and potential customers can be found on social media, making it a great channel to drive awareness for your upcoming Black Friday sale.

The reality is that users spend 147 mins on average social networking. 

                                         (source: Statista)

This means they get to see many messages and engagement tactics from brands other than yours.

An excellent way to position your business for massive sales this Black Friday is to build hype around your sales offers and an emotional connection with customers.

Some of the ways you can create hype include;

Offering giveaways

Create a hashtag and let customers use the hashtag to create a buzz around your product.

Influencer shoutout.

Using tons of social proof

Some of the ways you can get your customers to become emotionally attached to you include;

Highlighting how your brand helps the environment

Using inspiring imagery

Highlighting positive customer testimonials

5. Properly segment your email list before Black Friday.

Many businesses are guilty of not creating relevant email segments in their list. This way, they lose out on sales because they're sending campaigns to subscribers that aren't interested.

To avoid losing money this Black Friday because of this mistake, start creating relevant segments in your list that will be more receptive to specific email marketing campaigns.

Here are some examples of segments you can create;

First-time purchasers

VIP segments

Seasonal shoppers

Product category shoppers

Geographic targets

Highly engaged, but never purchased.

Also, an advantage of creating multiple segments means sending relevant emails with offers to those it will make the most sense to without flagging your sender address as spam.

There are three things to note when crafting your Black Friday emails;

Your offer

Sense of urgency

Clear email copy

Here are some email samples from Black Friday that have (an offer, urgency, and clear email copy).

                                         (source: mailcharts)

                                             (source: mailcharts)

6. Conduct a website analysis.

A website analysis tests and reviews a website's performance for key metrics such as search engine optimization (SEO), speed, traffic, and user experience (UX). 

A website analysis is critical in preparing your Shopify store for the upcoming Black Friday. With a website analysis, you uncover areas on your website that could lead to low conversions and increased customer churn.

In conducting a website analysis, look out for site speed and CRO analysis.

Site speed:

 users and search engines love fast websites. If your site takes time to load, especially in a sensitive season like Black Friday, shoppers will not hang around waiting for your page to show fully. 

They will move to your competitor's website and shop there. This means your loss and your competitor's gain. To prevent this from happening, you want to ensure your site speed is at its best, and there are tools you can use. 

To determine which elements are responsible for slow load times, there are free and paid tools you can use ( Google Page Speed Insights, Pingdom).

                                                        (source: Google Page speed insight)

CRO analysis:

 this involves you taking a 360 approach in evaluating your website, identifying conversion blockers, and eliminating them, leading to more sales.

There are different approaches to consider when conducting a CRO analysis, such as;

 

Heuristic analysis:

 also known as expert review, heuristic analysis is used to identify a product's common usability issues so that the problems can be resolved, consequently improving the user's satisfaction and experience and raising the chances of a digital product's success overall.

The messaging on your website: 

you want to ensure the message on your Shopify store reflects Black Friday (the holiday season) and that shoppers resonate with your offer. Wynter is a tool you can use to test your site's messaging.

                                                                                           (source: Wynter)

7. Optimize your site for mobile experience.

According to a survey by Statista, Mobile users in the US spend an average of 5 – 6 hours daily on their devices. 

Another 22% said they spend 3 – 4 hours on their mobile devices. This is a lot of daily time spent on phones by your customers and potential customers.

This means if your website isn't optimized to provide the best mobile shopping experience, you're already losing many customers and will lose out on more sales this coming Black Friday.

A simple way to find out if your website is optimized for mobile shopping is to create a survey that will pop up on mobile only and ask online visitors to rate their shopping experience.

This will give you a clue. You can use Google forms, Typeform, survey monkey, etc. 

   

                                                                         (source: Surveymonkey)

8. Make your checkout process easier.

If you plan on running a successful Black Friday sales event this year, your website's checkout experience has to be optimized for the mobile and laptop experience.

Though 79% of shoppers use their mobile devices, the remaining 21 % are still significant. That's why you should work on the mobile and laptop checkout experience.

An unoptimized website checkout experience leads to increase cart abandonment, user frustration, annoyance, bad word-of-mouth marketing, and low sales.

Adopting a one-click experience is one way to improve your checkout experience. With one click, repeat customers can make purchases with their details stored in a mobile wallet.

These are some options to use when enabling one click for your store;

Here are some other tips to improve your checkout experience;

Make the checkout button stand out.

Provide a guest checkout option

Allow users to use their Google accounts or social media accounts to log in, not necessarily creating a new account from scratch.

Display essential product information in the cart.

9. Adopt a buy now, pay later plan.

If you're not doing this yet, you're leaving some good money on the table.

According to Paypal's CEO, just with their platforms' BNPL structure, during Black Friday 2021, they saw a 400% year-on-year rise in their volumes. 

This means users bought items from their favorite stores and spread the payment over some time.

There are projections to see more increase in sales this coming Black Friday using this method.

Note: much more than Black Friday, this is an excellent strategy to employ in your Shopify store to lock in more sales. Top brands like Casper, Boohoo, Target, and others offer buy now, pay later.

                                                                                (source: Casper)

Apart from Paypal's BNPL structure, Klana and Afterpay are two of the popular platforms you can use.

Here are some benefits of buy now pay later;

Increase cart conversion

Increase AOV (average order value)

10. Have Shipping backup plans in place.

In the same way, you're expecting a lot of sales this Black Friday; that's how other stores (online retailers and brick-and-mortar stores) will be expecting a lot of orders during the same period.

According to a study by suppychainbrand, 17% of respondents will stop shopping with a retailer after receiving a late delivery one time.

It's almost impossible not to have late deliveries, but keeping your customers happy is a priority.

To achieve this, you need to have backups in place for delivery.

Here are some delivery services you can consider in addition to what you already work with;

Website navigation refers to how users move through your website.

According to a study, 70% of shoppers abandon websites because of poor user experience (on-site navigation and functionality).

A key to unlocking more online sales this coming Black Friday is to improve how easy it is for online shoppers to find what they're looking for on your website.

                                                                       (source: Statista)

This improves customer experience, increasing customer satisfaction, and more sales.

It's easy to assume your website has great navigation, but heatmaps and session recordings can quickly show you the actual state of your website.

I recommend going through several heatmaps and session recordings to see how users navigate your website before making any design changes.

Cyber Monday: Marketing Effort To Get More Sales

It's already an established fact that many people are looking forward to the holiday shopping season, so why stop at just Black Friday?

You'll lose out on massive sales if you fail to include CyberMonday sales in your holiday marketing efforts.

In this section, I'll highlight three ways to use CyberMonday to grow your holiday sales.

1. Extend your offers: before extending your offers, look at the products you have in store. 

The reason for this is that online shoppers have been inundated with many offers; you really want to bring something exciting to the table.

You can decide to get creative by selling at the original price but donating a portion of the sales to charity or an organization.

Another thing you can do is curate a bundle of your products. This helps increase AOV.

                                                                   (source: lootcrate)

2. Gamify your offers: using gamification in this context allows users to play to win your offers. 

By incorporating gamification, you get more engagement from existing customers and new online shoppers.

Gamification comes in many forms, but you can use some Shopify apps like wheelio to easily set it up.

                                                    (source: wheelio)

3. Promote digital gift cards: This strategy aims to promote 'free gifts. 

That is, your customers and subscribers can send it to their friends or families who now come to your store to shop for those items.

The advantage here is that you get free, fresh traffic who might take an interest in what you're selling and get themselves some extra items. 

Wrapping Up

Going through this article, you can evaluate how well prepared you are for the coming holiday season.

Many Shopify stores are set to make a lot of revenue this coming Black Friday, so why not you?

By following the tips in this article, you're well on your way to getting a good chunk of the billion-dollar pie.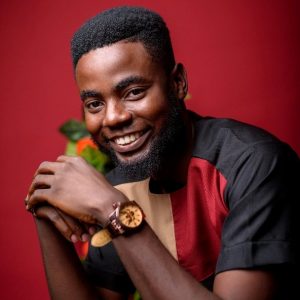 Join 25,000+ Marketing Professionals
If you enjoyed this post, please consider subscribing to the Invesp blog feed to have future articles delivered to your feed reader. or,receive weekly updates by email:
Connect with us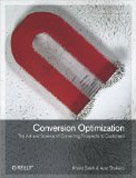 Conversion Optimization
The Art and Science of Converting Prospects to Customers
By Khalid Saleh and Ayat Shukairy