Secrets to creating a successful viral campaign

Viral marketing, buzz marketing, word of mouth marketing, grass roots marketing; call it whatever you like, but getting people to talk about your product or service is marketing at its best. Forget about your marketing department promoting your company, and let's talk about everyone "else" doing the marketing for you. Of course, it's easier said than done. The problem is not in the "what" but in the "how." If it were that easy to create a viral marketing campaign, everyone would be doing it. But that is the beauty of the whole thing. Not everyone can do it. I spent the last two weeks analyzing some of the successful viral campaigns our clients ran the last few months. My goal was to create a model that we can replicate with other clients, and even, to be more honest, implement at INVESP. Here are some of the common success factors I noticed:

3, 2, 1: Prepare to Lose control

You're no longer in control, your clients are. They will run the show. It is not B2B or B2C anymore, it is all C2C. You will not have control over negative messages, aggravated customers or bad reviews. This is easy in theory but many companies find it hard when they put it into practice. Most companies are used to a structured marketing. Every detail of the marketing campaign is planned, events are scheduled, staff is organized and results are tracked. Viral marketing by its definition is not structured; it is not organized nor is it planned.

The other aspect that scares everyone: no one can guarantee results. You can take some steps to prepare a campaign but who knows if it is going to work or not. I was looking at some of the linkbaiting services available out there. Some are managed by expert SEO companies. You will have to pay close to $6,000 for the service and there is no guarantee of the results. Without getting into a discussion of whether linkbaiting is viral marketing or not, I have to say that $6000 is a lot of money to invest with no guarantee.

Even worse, how about a viral campaign that produces negative affects?

Do you have something worth talking about?

Some products are easy to talk about. When I bought my first TIVO back in 2002, I made sure everyone I know heard about it. How about something simple such as the Mach3 razor from Gillette? Most razor advertisements, including the one for Mach3, are silly. But the product was so good that many guys told their friends about the razor when it first came out. Ordering DVDs online was a novel concept which got everyone talking about NetFlix few years back.

What's the common thread among these examples? They spread like wild fire initially and then suddenly they get cold or die off. That is an affect of viral marketing as well. Campaigns spread because people want to talk about something new, after the word spreads about "the thing," it becomes boring! And remember, no matter how much you love your product or service, few are actually worth talking about in themselves. I hope that did not shatter any of your hopes or dreams.

So, how do you create a viral marketing campaign if you there is nothing interesting about your product? You can always find an interesting angle in something that relates to your product or service.

For example, a special offer with 20% off as boring at it sounds can be something worth talking about.

How about if you operate an auto websites, there is nothing interesting about pages upon pages of car listings. But how about a contest where you ask visitors to send and rate pictures of the ugliest car they own?

Who cares about buying books online, but Amazon product reviews were definitely worth talking about when they were first introduced.

How about a bag of chips? There is nothing worth mentioning about Doritos. However, their super ball video contest was worth talking about.

Let's say that you sell shoes. Is there anything interesting about your shoes themselves? Maybe, maybe not. But how about hosting a contest to create the best video promoting your shoes?  And let the YouTube users spread the word! What about a contest to create the best ad copy for your shoes? Let the copy writer community spread the word.

SEOmoz held a contest asking copywriters and designers to create the best landing page for their services.

Simple idea = Viral idea

Do you want to create something viral? Make sure you can "say" the idea behind viral campaign in less than 5 words. Nothing should be fancy about what you are trying to spread. It is not about your mission statement, and it is not about who you are; it is about creating something easy for people to talk about. We are lazy so make our job of spreading the word about your campaign easy. Many viral campaigns start when friends, family and colleagues tell each other, "did you hear about —-?"

Find talkers

A great idea will not go anywhere without people talking about it. You always hear that content is king. Without marketing, content is a king in a very lonely and sad place.  There are millions of new pages added online every day. You have to let people know about the great idea you just created. You can do the marketing yourself but that is not viral marketing. You will have to do a bit of initial marketing to your talkers but then let them loose to do most of the work. Remember it is only viral if your customers do the marketing for you.

How do you find the talkers? Google and technorati are your best friends. You will need to create two lists: The first list will be of bloggers/opinion leaders who talk about your market and area of specialty regularly. The second list is more important for viral success. This list will be of people who are interested in the nature of your promotion.

If you viral idea is about creating a video to promote a contest, then your list will include "leaders" in producing videos on youtube. If your viral idea is about creating a successful ad copy for your company, then your list will be of active members of in copy writers forums and blogs. Reach out to people on your list and establish relationships with them. People are not interested in someone who wants to use them to spread his/her ideas. They are interested in a genuine relationship. So, interact with your talkers, invest time in cultivating your relationship with them, and it will pay off.

Need more places to find talkers? Online forums are a great place to establish good relations. You can introduce yourself to the community and participate as well. But they are a great place to find talkers as well. Select some of the top online forums that your community participates in. Find the members who post regularly in these forums and who have interest in your topics. These are your talkers.

Talk to them

I do not approach bloggers with my idea until I feel that we have established a good relationship with them. Others seems to disagree with me on this. It seems very common for people to shoot me an email telling me about "some content" that my readers may be interested in. It doesn't work for me, but you need to figure out what works best for you.  And it does not always have to be in email format. Sometimes, if you find an online community where your talkers hang out, then you need to run some advertising to target them. Doritos ran banner ad in the publisher areas of youtube. That worked out very well for them.

Are you really that good?

The bad thing about viral marketing, well that it is viral. If your products or services stink, viral marketing will do you a lot of harm. Make sure that you can support your claims. Make sure your product or service will actually deliver the results people expect.

All good things come to an end or get copied!

Like I mentioned, people love to talk about new, hot things. The more people talk about your viral campaign, the more successful it will be. But eventually, your campaign will be yesterday's news. Successful viral campaigns can run for few months or maybe even for a year or so. Most viral campaigns, however, run for less than couple of months at best. So always be prepared to look for new ways to get people talking about your business. The other thing you will notice is that your competitors will start copying your efforts and campaigns. There is not a whole to do about that. But the copy affect will also hinder and slow down your own campaign.

So, what are your next steps?

Brainstorm ideas with your team about ways to create a viral campaign for your business. You need to come up with at least 5 different suggestions.

For each of the possible 5 viral suggestions, identify the target community for the idea.

Contact someone from that community and run your idea by them. Ask them for feedback. Many will be glad to tell you if they think your idea will work or not.

Come up with a campaign budget to figure out how much money the campaign is actually going to cost you.

Identify the main ways you will market your campaign initially.

Create your two lists of "talkers:" The two list should contain at least 50 names.

Over the next month start establishing relationships with your talkers.

Create the actual campaign.

Promote your campaign by either telling your talkers about it, or asking for their help to spread the word around.

GOOD LUCK!

How effective has viral marketing been for you? Do have any suggestions for anyone who wishes to go viral?
Khalid Saleh
Khalid Saleh is CEO and co-founder of Invesp. He is the co-author of Amazon.com bestselling book: "Conversion Optimization: The Art and Science of Converting Visitors into Customers."
Khalid is an in-demand speaker who has presented at such industry events as SMX, SES, PubCon, Emetrics, ACCM and DMA, among others.
View All Posts By Khalid Saleh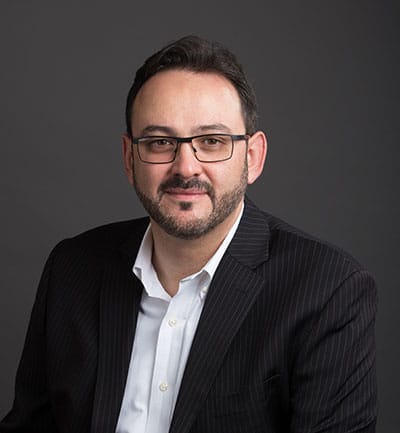 Join 25,000+ Marketing Professionals
If you enjoyed this post, please consider subscribing to the Invesp blog feed to have future articles delivered to your feed reader. or,receive weekly updates by email: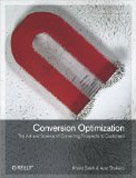 Conversion Optimization
The Art and Science of Converting Prospects to Customers
By Khalid Saleh and Ayat Shukairy