8 e-Commerce Discounting Mistakes that can be toxic to your Brand

Ever discounted some of your products on your e-Commerce website and watched it backfire just a few hours after activating the promotion? 

Despite your best efforts, you probably have gone through this if you have been in the eCommerce marketing space for a long time. It often seems like discounts are the no-brainer way to boost sales or to attract more traffic to both online and offline stores.

But smart marketers have come to the realization that not every discount promo will pay dividends. Some will just flop. 

Why? 

Sometimes it's because we set unrealistic expectations. But in most cases, we offer discounts without considering the impact they will have on the brand.  

I've collected 8 discounting blunders that most marketers, who cruise in the e-Commerce space, often make. But before we take a deep dive into any of these mistakes, let's start by looking at the reason why we offer discounts in the first place.  

Purpose of offering a discount promo

E-commerce shops offer discounts for the same reasons as offline stores. Discounting is a quick and fast way of attracting customers –but that shouldn't be the main reason why you're offering discounts.

If you only think of discounts as a sales strategy, then you're minimizing their power.  Other than increasing sales, discounting can offer more to your brand, if they're well-thought-out.

So when it comes to discounts, 'increasing sales' should always take a back seat and let your brand drive the whole strategy. Creating a positive brand experience should be the main reason you offer discounts. So, before you come up with a discount strategy, think of these questions:

What impact will the discount promo have on my overall brand?
Will it add or diminish the value of my brand?
Will this discount strategy create a positive brand experience?

Once you know the desired brand experience you want your discount promos to have, it's time to look at how it will impact your profit margin.

Let's be honest, as much as you may want to increase your brand loyalty and awareness through discounting, you still don't want to hurt your profit margins. So it's important that you offer discounts that won't affect your profit margins.

Having said that, let's now take a look at the e-commerce discounting pitfalls you should always avoid: 

1. Confusing discount strategy with discount tactics 

It's not like people don't think of having a discount strategy, they do. But the problem we often see is that they confuse discount strategies with tactics. 

A discount strategy describes the destination (what you're trying to accomplish), whereas discount tactics point out the specific actions that will help you get there.

For example, if your discount strategy is to increase brand awareness, a discount tactic you can deploy can be to reward customers that share your products on their social media accounts.

But if you discount strategy is to increase customer loyalty, then the best tactic might be to offer discounts to all people who sign up to be members of your brand.  

Rolling out a discount without having a clear definition of what you are trying to accomplish is a risk not worth taking. In fact, that's how businesses end up hurting their brand value in the long run or cutting into their profit margins.

As highlighted in the previous section, it's always about the brand. A discount strategy on its own doesn't cut it unless it emanates from your overall brand. So the roadmap you should use when creating e-commerce discounts should look like this: 

Overall brand ➡ Discount Strategy ➡ Discount Tactics

 

This is to say that a discount strategy is informed by the overall brand, and the discount tactics are informed by the discount strategy. One without the other will be disastrous for your business. 

2. A discount strategy that is not aligned to the brand 

Ayat exhausted this point in her latest article, Staying on Brand with discounts and promotions, so I won't dwell much on it. In that article, she goes against the idea of running discounts that are not vetted for brand consistency. She says: 

In other words, it's better not to run a discount at all than launching one that will diminish your brand value. Your sales can still be boosted, but what's the point when the brand gets damaged at the end of the day? 

I get it, aligning your discount strategy to your brand is not an easy thing to do, but it is something that certainly pays dividends in the long run.

3. Offering Discount as a Sales Strategy

We have already touched on this point, but it is worth the emphasis. Here is how Ayat puts it: 

Discounting merchandise as a strategy to increase sales is something that is often associated with top retailers like Nordstrom, Best Buy and Walmart. But just like other small brands, top retailers need to think twice thrice before going down that road. 

Offering discounts as a sales strategy is good when your intention is to get rid of the product in decline or clear out old stock. But if you just deploy discounts on any kind of product, you might as well be training your customers to wait for discounts before purchasing any of your products. In the long run, this will end up cutting into your profits or diminishing your brand value. 

JC Penney is a perfect example of a big brand that learned the hard way when it offered discounts as a way of boosting sales. Just as expected, sales increased of course, but the problem was when it tried to get rid of its long-standing discount strategy.

Sales began to plummet and even when JC Penney tried to revert to its old strategy, the customers' perspective of the brand was already negative. Even to this day, JC Penney is still trying to recover from that damage. 

So, does this mean that brands should never offer a discount as a sales strategy? 

You can opt for this strategy if your end goal is to clear stock. Or you can be tactical in your approach, and target different customer demographics for the discounts emphasizing the brand and product value. 

4. Offering a Complex Discount Promo 

If you have already decided to offer a discount, why make it difficult for consumers to comprehend it? 

Complicated discount promotions always ruin a positive customer experience and they are responsible for killing many potential conversions on e-commerce sites. 

You cannot expect customers to have a super-fast brain to understand the discount promotion and make a buying decision at the same time. 

Here are some examples of complex discount promos: 

Buy more than 5 products from category A, B, C and get a discount in category E. 

Buy Product A at full price, get the second at 40% discount, third at 30% discount, fourth at 20% discount.

Buy any 3 quantities of Product A, B, C or D and get a 10% discount. However, there is no discount if a customer purchases Product B and D.

It takes much time for the customer to actually understand these discount rules. 

5. Heavily Discounting Products  

Whether your e-commerce shop is huge or small, offering hefty discounts as a way of shedding merchandise is a grave mistake that will weigh on your margin. 

Macy's Inc. is a good example of a huge e-retailer that got affected by offering hefty discounts without a proper strategy. Recently, it was reported that this largest U.S. department store operator is on the verge of closing 125 department stores over the next three years.  

Before you decide to offer deep discounts (more than 50% off regular prices), Stephanie Taylor Christensen suggests that every eCommerce marketer should at least answer these questions: 

Will the discount attract the customers we really want?

What impact will the deep discounts have on my brand? 

Do you have a plan for how to demonstrate value once the discount ends? 

Can you control the message (and who sees it)?

Have you optimized price and value?

The main problem with heavy discounts is: they require you to sell more items in order to meet your monthly quotas.

The profit margin you lose through discounting has to be made up for in future opportunities, causing you to exert more sales effort and close more deals at a higher price to compensate.

In fact, the other thing is deep discounts always say something about the value of your product. Frankly speaking, you might be able to drum up sales but, on the other hand, the deep discounts will demean the value of your brand. 

As much as customers love to buy discounted products, hefty discounts raise a lot of questions like: 

Is the quality of this product really that good? 

Can I really trust this brand that is selling it to me?

Naturally, humans tend to feel uncomfortable when something seems too good to be true. And this same feeling kicks in when we come across a heavily discounted product. 

6. Discounting without really paying attention to your margin

Discounting is a common strategy employed with the intention to increase sales and improve the bottom line. This may seem to make sound financial sense, but the impact it may have on your margins is not always positive.

This is why I recommend e-Commerce Managers to always analyze how discounts can impact their margins before they even slash the product's price. The best way of anticipating the impact of your discount strategy is to look at the relationship between the selling price, margins, and volume. 

The starting point would be to know the margin that you are currently making on the product that you are considering discounting. You can easily calculate the margin by subtracting the cost of acquiring the product from the selling price. 

For example, let's say the cost of acquiring the product is $50 per unit and your selling price is $70, your margin would be $20. And this simply means that your margin percentage is 29%. 

The next step before assessing the impact of the proposed discount is to identify the volume of this product you are currently selling. This volume can then be multiplied by the margin made per unit to calculate the total monthly margin you are making on this product.

Using the above example, let's assume the volume of sales per month is 100, then it means the total monthly margin – $20 by 100 – would be $2000. 

So if you're considering slashing your price by just 10% this means that your margin per unit would be reduced to $18 –we are still on the same example. With that 10% discount, the total monthly margin will be $1800. So in order to achieve the $2000 of monthly margin that you were previously getting before offering the discount, you'd need to increase your volume of sales per month to 112.  

Unless you can guarantee a 112 volume of sales per month, it's more profitable for your business not to discount your unit price. This is not to say that e-Commerce websites should not offer price discounts (I like discounts myself). Rather, it is to say that online stores should avoid discounting in a way that can negatively affect your margin.

7. Not Targeting your Offers  

This is probably one of the worst discounting mistakes that an e-commerce website can make. And yet 57% of the eCommerce retailers make the same mistake of targeting the wrong customers.

Imagine this, you purchase a product and a few days later the same store sends you a 20% discount promoting the same product you. 

How will that make you feel?

You'd probably feel defrauded and insulted, right? And you might never trust that brand in the future. 

This is why you should always target your discount offers to people based on their activities on your website or personal information. If you're to offer a discount that promotes a certain product, you should make sure that you don't send the promotion to people who already purchased the same product –unless it is a different model. 

8. Discounting without tracking and measuring metrics 

One huge mistake you can make when running discounts is ignoring the metrics associated with the discounted product or service. According to H. James Harrington: 

Even though he wasn't exactly talking about discount metrics, Harrington's quote makes a whole lot of sense if you think about it in terms of discounts. 

Running a successful discount strategy requires a thorough analysis of the outcome. And this is something that can't be done without tracking and measuring relevant metrics. 

Discounting metrics are data points that represent a discounted product or service's performance during a certain period of time. When tracked and measured correctly, discounting metrics can help you know if the discounting strategies or tactics you are using are effective or not. 

The type of metrics you have to track depends on your discount strategy –as in what you are trying to accomplish. But the most commonly tracked discounting metrics include:  

Profits

:

It is important to evaluate the impact of sales promotions on profit because it is possible for promotions to lead to higher sales but lower profits. 

Sales Volume

: In order to accurately measure the increase in sales volume, you need to know what sales were prior to the promotion and this means that you will have to use both data you've already collected and data you collect throughout the duration of the promotion. 

Customer Satisfaction

: This is a key metric to customer loyalty and long-term brand switching, so it is important that you measure customer satisfaction by collecting data to measure exactly how satisfied customers were with your discounts and with your overall product. 

Achievement of Set Goals

: If you have set goals for your discounts, why not measure them? Even if your discount promo was not "successful" as you intended it to be, having accurate measurements of all of the factors at hand will allow you and your team to identify areas for improvement.

Discounts should benefit and not diminish the brand

If you run an e-commerce site, you are most likely going to have to discount at some point. So it's important to think of discounts as one of the incredibly powerful tools that can help increase your brand recognition and loyalty. If used incorrectly, discounts can be ineffective, or worse, can be detrimental to your brand. If grossly misused, they can even cost your company some serious money. This is why you should do whatever it takes to avoid the aforementioned pitfalls.
Simbar Dube
Simba Dube is the Growth Marketing Manager at Invesp. He is passionate about marketing strategy, digital marketing, content marketing, and customer experience optimization.
View All Posts By Simbar Dube
Join 25,000+ Marketing Professionals
If you enjoyed this post, please consider subscribing to the Invesp blog feed to have future articles delivered to your feed reader. or,receive weekly updates by email:
Connect with us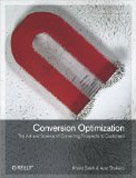 Conversion Optimization
The Art and Science of Converting Prospects to Customers
By Khalid Saleh and Ayat Shukairy