Selecting The Right Conversion Optimization Company

Editor Note: We highly recommend that you implement the different ideas in this blog post through AB testing. Use the guide to conduct AB testing and figure out which of these ideas in the article works for your website visitors and which don't. Download Invesp's "The Essentials of Multivariate & AB Testing" now to start your testing program on the right foot.

The right conversion optimization firm can transform your online business.

When seeking for key competitive advantages for their sites, many executives of online companies often wonder about the criteria to select the most suitable conversion optimization company to help them achieve their goal.

With so many CRO companies in the marketplace, finding the perfect partner for your business can be an overwhelming task. Choosing the wrong company will mean wasted investment, effort and time.

The following discussion is aimed at helping you establish the criteria to look for when selecting a conversion optimization firm. There are no set rules you should apply. Deciding on the right firm will depend to a good extent on your specific situation and requirements.

Determine your needs

Before you start talking to conversion optimization companies, invest the time to determine your specific needs. Are you looking for a company that will

provide a full conversion optimization program?
provide testing specific areas of the website?
provide conversion training in addition to conversion optimization services?

It is also imperative to assess your technical and marketing staff needs before signing up with a conversion partner:

Does your website platform support making changes easily or does it require a significant level of efforts?
How busy is your development team? How much additional workload can they handle?
How busy is your marketing team? What is the priority of increasing your website conversion rate in comparison to other active or planned marketing initiatives?

Here are seven steps to help you choose the right CRO company for your online business:

1. Evaluate CRO process

Any reputable CRO expert should be able to take a web page and point possible usability and conversion problems in it. But how does one determine that these problems are causing a lower conversion rate? What is the process used to determine conversion problems in a website?

Relying merely on best practices does not work. Meaningful A/B tests are intentionally laser sharp focused and have a proven higher probability of success.

As you talk to different providers of conversion optimization services, assess the following:

What is the process the firm uses to determine which pages should be tackled first?
What is the process the firm uses to determine what are possible problems on a particular page?

Determining what pages should be tackled first is a complicated question that requires a deep understanding of both analytics and usability, combined with qualitative and quantitative researches. We recommend avoiding companies which provide simplistic answers to this question, such as relying on bounce and exit rate metrics.

Determining possible problems on a webpage requires the firm to use a conversion process or a conversion methodology. Whether the CRO firm developed their own process or they use one of the established frameworks in the marketplace, it is a good practice to ask them to evaluate one of your website pages using their conversion process. By doing so, you will be able to see first-hand how the firm uses its advertised process on your own website.

Our recommendation is to try to avoid companies which rely on best practices as a way to determine possible problems on a page. Best practices are okay in creating a few tests, but they do not help in establishing a long-term conversion rate optimization strategy.

2. Evaluate CRO experience

As more companies jump into conducting CRO and adding it to their portfolio, it is important that you evaluate:

the type of CRO work they did in the past
the type of clients (large vs. small) they worked with
the verticals they worked with

There is no correct answer to the type of experience needed for your specific project. Sometimes, hiring a firm with wide and mixed CRO experience is useful. In other instances, hiring a firm with a narrow and focused CRO practice might be exactly what you need.

CRO firms with more in-depth experience tend to be more expensive than companies that are just starting in the field. As a general rule, if you are looking to hire a cheap conversion services company, it is likely you will not be able to recruit the top talent in the field. At the same time, paying top dollar does not necessarily mean you are hiring the top talent.

3. Evaluate CRO firm technical abilities

Conducting A/B or multivariate testing requires making changes on your website. The complexity of implementing test plans will vary based on three factors:

The technology used on your website
The testing software used on the project
The complexity of the testing plan

Established CRO firms tend to work with clients in industries that use different technologies. It is virtually impossible for the CRO firm to handle implementing test plans for their clients because there is a high chance the firm does not have the technical staff that knows the clients' technology.

Plan on having your development team implementing the tests. If a company claims they will handle all implementation details of the tests, you must assess their knowledge of your specific technology.

Even with your team implementing tests, the CRO firm must have a good technical background in order to provide advice and support. The firm's technical knowledge will also ensure they understand the challenges your team will face when implementing tests and will not deliver tests that take a long time to implement, or, worse, tests which are not implementable on your platform.

4. Understand the fee structure

CRO firms use different fee structures to cover their cost. Companies charge for their conversion services mainly in two ways:

Flat fee model per test: the firm charges a specific and pre-set monthly fee in exchange for a certain number of tests.
Flat fee model per number of hours: the firm charges a specific and pre-set monthly fee in exchange for a certain number of hours.

Fees in the industry range from $3,000 per month on the low end to $20,000 per month on the high end.

Again, there is no right or wrong here. Focus on understanding the fee structure and what you will be receiving in return for the monthly fee.

In some instances, companies looking to hire CRO firms offer a profit sharing program. It has been our experience that these programs generally do not work.

Assume that a client is willing to share 20% of the additional revenue generated by a CRO firm. The challenge is that the client will be responsible for implementing the tests. Any delay in implementation means the CRO firm is not able to generate that additional revenue. We highly recommend capping profit sharing with CRO firms at a certain level. We have seen companies try to walk away from profit sharing contracts because the CRO firm was able to generate upwards of 250,000 in additional fees due to profit sharing.

5. Understand the full cost of the project

Understanding all costs related to the project will ensure that there are no surprises. The cost of a CRO project typically involves the following:

Fees of the CRO firm
Software cost: as part of the conversion project, you will have to install and use several tracking and monitoring software as well as A/B testing software. It is important to understand what software you will use, its fees, and the type of commitment you will be required to sign (month-to-month vs. annual contracts).
Development and design costs: the testing plans produced by the CRO firm will have to be implemented on your website. That typically means allocating internal resources to convert the test plans into HTML and then implementing that HTML on your website.

Understand what will be required from your internal or external resources so you can plan properly.

6. Understand the deliverables

You will be better prepared for the project if you understand the types and frequency of deliverables you will receive from the conversion optimization company. We highly recommend agreeing on clear deliverables before the start of the project.

Some of the questions you should ask:

What type of analysis will I receive? How frequently and in what format?
How are test plans delivered? Will I receive an Excel or Word file or does the firm use its own platform to deliver test plans?
For the test plans, will I receive HTML, PSD files or just test wireframes?
What kind of reporting will I receive and how frequently will it be?
How often will I meet with the conversion team? Are there weekly or monthly plans?
What type of support will my staff receive while implementing tests?
What is the expected turnaround time for answers to questions from my team?

7.  Develop realistic conversion improvement expectations

Good projects start with setting expectations correctly.

When we first started our conversion optimization practice over ten years ago, a client signed up looking to increase his website conversion rates. The first test generated a 35% increase in conversions. The team was very pleased with the impressive result of the very first test.

The next day, the client called to cancel the project.

This took everyone by surprise. We thought someone from our staff must have done something grave to cause the client to change his mind,especially after those excellent results. When I talked to the client to understand why he planned to cancel and if someone on our team did something wrong, the client laughed.

He said, "No, you guys did nothing wrong."

He continued, "The 35% increase on the first test was good, but I was hoping for 65%." I was taken back, and I asked him, "Did anyone from our team promise we would deliver 65% from the very first test?"

The client said, "No, you guys set my expectations right, but I was hoping for a 65% increase."

Even when setting expectations correctly, sometimes things go wrong. However, that only goes to show the importance of clarity and transparency for everyone involved.

Over to you:

Please share any experiences you had with hiring CRO firms. Are there any other elements that we should add to the list above?
Khalid Saleh
Khalid Saleh is CEO and co-founder of Invesp. He is the co-author of Amazon.com bestselling book: "Conversion Optimization: The Art and Science of Converting Visitors into Customers." Khalid is an in-demand speaker who has presented at such industry events as SMX, SES, PubCon, Emetrics, ACCM and DMA, among others.
View All Posts By Khalid Saleh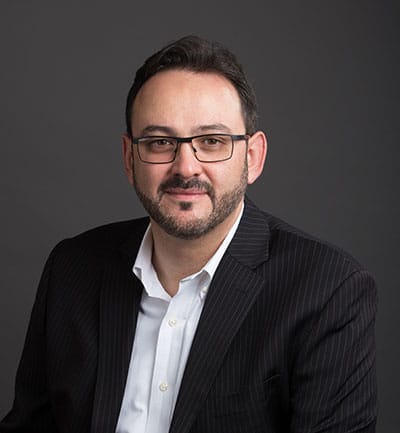 Join 25,000+ Marketing Professionals
If you enjoyed this post, please consider subscribing to the Invesp blog feed to have future articles delivered to your feed reader. or,receive weekly updates by email: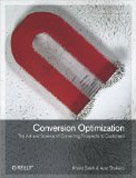 Conversion Optimization
The Art and Science of Converting Prospects to Customers
By Khalid Saleh and Ayat Shukairy